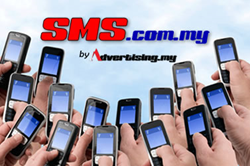 A free ebook on advertising and marketing is currently in the works and will be released very soon.
Kuala Lumpur, Wilayah Persekutuan (PRWEB) May 29, 2014
In this context, Advertising.com.my will be launching more business and SMS-Marketing services as part of this campaign. As such, customers, clients and partners can expect more exciting offerings which will strengthen their image and product branding in the respective industries through the expertise provided by Advertising.com.my.
As 2014 is the year of the FIFA World Cup in Brazil, there will be a World Cup Fever Sports Prediction guide. This is a comprehensive online digital guide for those who are following the most-watched sports competition in the world. It will be a complete guide on all the countries competing in the World Cup this coming June 2014. Highlights on the players will be provided and explained in detail. Match-ups and prediction by experts and sports analysts will be streamed throughout the duration of this campaign. Anyone who watches football as well as those who only watch the World Cup can find out about the games and what are the likely scores based on expert analysis.
Meanwhile, clients of Advertising.com.my will now be able to enjoy Bulk business SMS service in Malaysia which is an effective and impactful tool for direct marketing. This service is specially catered for clients who use the web hosting and advertising services offered by the agency. They can now enjoy more exposure for their brands and products through the use of this affordable and visible service. This is where bulk messages can be sent out to a specific target group at the convenience of the client's computer.
A segment on business news in Malaysia will be offered in this expansion. This is where the most updated news and current issues in the business sector of the country is streamed and provided. Such information is vital to clients and business owners as they provide insights as to what is going on in the market, particularly in the segments that they are involved. Clients can now expect current issues like the latest regulations in trade, legal updates, mergers, acquisitions, new partnerships, latest product launches, government initiatives and many more.
A free ebook on advertising and marketing is currently in the works and will be released very soon. This is a concise guide on tips and techniques in advertising and marketing which will be very informative for the readers. Those who are working in parallel and vertical industries of marketing will surely find this book very useful. This is because it includes the current and contemporary issues of the industry. It includes new techniques, social media marketing and resources on strategies, among others.
Advertising.com.my is a pioneer in online advertising. The agency has been working on search engine optimization or SEO for more than 10 years now. Advertising.com.my has been using this expertise to help clients from all over the world to gain better exposure online as it understood the technology and concepts behind SEO services in Malaysia. The SEO services are being constantly updated to be more current and relevant. Advertising.com.my will now be offering the updated SEO Services based on the latest Google algorithm so that the clients will not lose out to their competitors in the online marketing arena.
Apart from that, Advertising.com.my will be offering training and assistance for any business that are looking to work with the Malaysian government. With more than 15 years of experience in the market and having undertaken countless projects with the government, Advertising.com.my wants to help businesses to succeed in these areas. Whether it is a government contract, public tender or request for quotation, Advertising.com.my will offer a full-range of assistance. Businesses can now learn about how to register with the relevant ministry, documentations needed and any other aspects that they need to know in order to work with the Malaysian government.