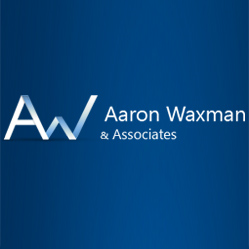 Toronto, ON (PRWEB) May 30, 2014
Depression affects about 35 million people worldwide according to the World Health Organization. Depression is a serious medical condition, that affects a person both mentally and physically.
Depression can be treated with medication, known as antidepressants. There are many types of antidepressants, and the search to find the cure for depression is ongoing.
*Researchers at the University of Texas Southwestern Medical Center have published a study in the journal, **Molecular Psychiatry, after identifying the process by which the body's hunger hormone, known as grehlin works inside the brain. Grehlin is a hormone with natural anti-depressant properties. By discovering the process, the researchers identified a potentially effective treatment for depression, known as the P7C3 compound.
Research surrounding grehlin demonstrated that it has many functions including the ability to stimulate appetite. The study revealed that the hormone showed antidepressant tendencies which become evident when its levels rise as a result of prolonged psychological stress or caloric restriction. In increased levels, grehlin can encourage brain cell growth and limit the extent of depression after exposure to long-term stress.
Long-term disability claims can involve claims for both psychological and physical disabilities.
Depression and mental illness is one of the leading causes of long-term disability. Aaron Waxman and Associates is a Toronto law firm that handles long-term disability claims, including claims for traumatic brain injuries. If your claim for benefits has been denied, seek the advice of a lawyer to ensure that you have not missed any limitation periods and to be advised of your legal rights.
About us:
Aaron Waxman and Associates is a Toronto law firm whose practice is focused on long- term disability claims, short term disability claims, psychological illness claims, critical illness claims, life insurance claims, slip & fall claims, occupier's liability claims, automobile accident claims, traumatic brain injury claims, and other types of personal injury claims.
We only help injured persons; we do not work for insurance companies.
We offer a free, no obligation initial consultation.
We can help you get your life back on track.
Contact us:
t: 416 661-4878
tf: 1-888-955-5342
e: awaxman(at)awaxmanlaw(dot)ca
Twitter: @InjuryLegalFirm
Facebook: Facebook.com/TorontoDisabilityFirm or Facebook.com/DisabilityLegalFirm
Sources
*utsouthwestern.edu/newsroom/news-releases/year-2014/april/anti-depressant-mechanisms.html
**nature.com/mp/journal/vaop/ncurrent/full/mp201434a.html