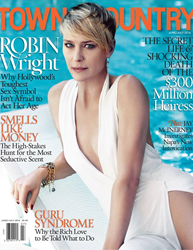 "T&C's Leading Independent Jewelers are synonymous with the impeccable style and service that our audience demands. We are proud to welcome Razny Jewelers to the country's top tier of jewelry and watch retailers," said Jennifer Levene Bruno
Addison, IL (PRWEB) May 29, 2014
Town & Country today announced that Razny Jewelers has been named to The List: America's Leading Independent Jewelers in 2014.
Razny Jewelers joins the prestigious group of Town & Country Leading Independent Jewelers, the best jewelry and watch retail stores in America, selected for their distinguished service and fine collections. The complete list will be featured in Town & Country's June/July issue, which hits newsstands May 20th.
"As the authority on fine jewelry and timepieces, Town & Country is dedicated to bringing readers the absolute best resources in this all-important category," said Jennifer Levene Bruno, publisher/chief revenue officer of Town & Country. "T&C's Leading Independent Jewelers are synonymous with the impeccable style and service that our audience demands. We are proud to welcome Razny Jewelers to the country's top tier of jewelry and watch retailers."
ABOUT RAZNY JEWELERS
Razny Jewelers is family owned & operated. The Razny family represents the world's top brands and offers custom creations. Razny Jewelers is always on the cutting edge showcasing the brightest stars in the jewelry and Fine Swiss Timepieces' world. For over 60 years, Razny Jewelers has defined the essence of what a fine jewelry store should be to their clientele. Razny Jewelers is dedicated to the best combination of old-world and modern values. They are one of the only jewelers in the Chicago area that fabricates custom creations truly by hand. With several bench jewelers on staff, custom jewelry remains their specialty. Their careful attention to perfection and unrivaled craftsmanship turns dreams into reality. In addition, Razny Jewelers has Certified WOSTEP Watchmakers on premises to service your timepiece requirements. Razny Jewelers' integrity, honesty and commitment to unparalleled personal service bring their customers back time after time. Razny Jewelers' stores are located in Addison, Highland Park and Hinsdale.
ABOUT TOWN & COUNTRY
Town & Country has chronicled American life since 1846, always putting an emphasis on people of style and accomplishment who give something back to the world, whether in service, philanthropy or creative endeavor. It is edited with a feeling of storytelling, combining the highest level of reporting with the very best photography. Town & Country is an acute observer of the broader social landscape, documenting notable weddings and parties, chronicling the pastimes and passions of leading figures and families everywhere, and casting an anthropological eye on the lives of the rich and powerful. The magazine is an irreplaceable guide to the very best that the world has to offer- a trusted source of privileged information, taste, and unpretentious fun. Town & Country Weddings, established in 2003 is published twice a year. Town & Country is published by Hearst Magazines, a unit of Hearst Corporation, one of the nation's largest diversified media and information companies. With 20 titles in the U.S., Hearst is the leading publisher of monthly magazines in terms of total paid circulation (AAM 2H 2013) and reaches 82 million adults (Fall 2013 MRI gfk). Follow Town & Country on Twitter at @TandCMag.