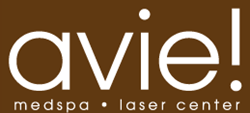 Due to extensive experience, successful results and satisfied patients, AVIE! MedSpa & Laser Center has been recognized by Ulthera as an Ultherapy® Ultra Treatment Provider.
Leesburg, VA (PRWEB) May 29, 2014
Due to extensive experience, successful results and satisfied patients, AVIE! MedSpa & Laser Center has been recognized by Ulthera as an Ultherapy® Ultra Treatment Provider. Only a few medspas have received this rare distinction for top-notch beauty treatments and AVIE! MedSpa is extremely proud to be one of them!
Non-invasive Ultherapy® is FDA-cleared to lift and tighten skin on the neck, chin and brow using ultrasound technology to target the fibro-muscular layer and skin below the surface without the need for surgery. Requiring no downtime, this in-office, non-surgical solution for sagging skin on the face and neck is extremely safe, convenient, effective and provides continued improvements over the next several months.
Ultherapy® offers individuals the option to achieve results similar to a face or neck lift without extensive downtime and after care. Patients have been able to restore youthful contour to their neck and chin as well as lift sagging upper eyelids for an overall rejuvenated and natural-looking appearance.
"Since the addition of Ultherapy® to our practice in 2012, we are so pleased with the results and happy to offer patients a non-surgical solution to tighten sagging skin," says Kim Marinetto. "Results from Ultherapy® can really help improve someone's confidence and we are grateful to be able to help."
The staff at AVIE! MedSpa provides not only top-quality care but also delivers amazing results. Continuing to expand upon their knowledge and education about the latest and most advanced non- and minimally invasive treatments for health and beauty sets AVIE! MedSpa apart as a premiere destination for safe and effective solutions for all your cosmetic concerns.
To learn more about Ultherapy® or to schedule your free consultation at AVIE! MedSpa & Laser Center in Leesburg, VA, call (703) 737-0197 or email info(at)aviemedspa(dot)com.
About AVIE! MedSpa & Laser Center
AVIE! MedSpa & Laser Center offers the latest in cosmetic medical spa treatments in a relaxing spa environment in Leesburg, VA. MedSpa Director and Owner, Kim Marinetto, RN and Master Aesthetician, in conjunction with Medical Director and Co-owner, Betsy Vasquez, MD, FACS and their highly skilled team of nurses, nurse practitioners and doctors, provide specialized medspa programs so each of their client's needs are addressed on an individual basis with personalized follow-ups. Their treatments have minimal to no downtime. Services include: CoolSculpting® Non-Surgical Fat Reduction, ProLipo™ Laser Liposuction, Viora® Reaction™ Cellulite Reduction, Botox®, Juvederm®, Microdermabrasion, Chemical Peels, Micro Laser Peels, Photo Facials, Skin Tightening, Pro Fractional™ Skin Resurfacing, Laser Hair Removal and Clinical Facials with Professional Skin Analysis. AVIE! also carries physician level skin care and make-up, as well as offering gift certificates for special occasions. Consultations are complimentary, and financing is available. For more information please call 703-737-0197 or visit http://www.aviemedspa.com.
About Kim Marinetto, RN & Master Aesthetician
Kim Marinetto has over 20 years of experience as a Registered Nurse, and in the past 7 years has focused her practice on cosmetic medicine, adding to her credentials a Medical Aesthetician Certification in 2006, along with additional certifications in Botox Cosmetic, Facial Fillers, Sclerotherapy and various advanced laser systems. Kim is a certified Master Aesthetician and is licensed with the state of Virginia. Additionally, Kim has done extensive training on laser technology and her coursework is recognized by the AMA.
About Betsy Vasquez, MD
Dr. Vasquez graduated cum laude from Princeton University in New Jersey and received her medical degree from Albert Einstein College of Medicine in New York in 1986. She completed her residency in Otolaryngology-Head and Neck Surgery at Georgetown University in Washington, DC in 1992. Dr. Vasquez has performed over 250 ProLipo procedures.