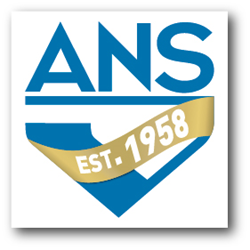 One surgeon's "inoperable" diagnosis does not mean a patient should give up hope.
Morristown, NJ (PRWEB) May 30, 2014
ANS and Dr. Yaron Moshel offer answers to some common questions they receive about the ANS Skull Base Center and what the future holds for Brain Tumor Surgery.
What is the ANS Skull Base Surgery Center?
Skull base surgery is a form of highly specialized brain surgery that reaches the undersurface of the brain, an area historically considered very delicate and relatively inaccessible. In the past, the only way to access these areas was by retracting healthy brain tissue, leading to more neurological damage. Modern philosophy is to remove bone under the skull or use high-tech cameras to access these regions through the nose; a safer, less risky approach. Some conditions that benefit from this type of surgery include acoustic neuromas, pituitary tumors, skull base meningiomas, trigeminal neuralgia, spinal fluid leaks, and aneurysms.
The ANS Skull Base Surgery Center offers a variety of surgical and nonsurgical treatments. We consist of several highly specialized experts: brain tumor neurosurgeons, radiation oncologists, neuro-ophthalmologists, otolaryngologists, and neurologists. With the collaboration of subspecialized, fellowship-trained physicians, brain tumor patients are guaranteed to receive the treatment that best suits their individual needs.
Why should a brain tumor patient come see you?
I have dedicated my career and research to treating and advancing the care of patients with brain tumors. We are constantly pushing the envelope with CyberKnife® radiosurgery, a noninvasive treatment for certain tumors. Additionally, we offer endoscopic and minimally invasive techniques for the skull base and routinely perform brain tumor surgery with functional brain mapping techniques.
I am comfortable with standard open approaches, minimally invasive techniques, and radiosurgery, so my patients benefit from more than a "one size fits all" approach. Our team can decide which option is best for that person without the limitation of one specific specialty.
Which patients are candidates for endoscopic minimally invasive brain surgery?
The decision as to whether a tumor can be removed either through the nose or through the skull using a camera can get very complicated and requires careful review of the MRI and consideration of the patient's symptoms. The most common tumor we remove through the nose is a pituitary tumor and certain tumors in the center of the brain. Since the outcome of brain surgery relies so much on the patient and their particular state, it is difficult to say whether or not this approach should be used to treat a patient until the patient has been properly evaluated.
Do you see patients who have been told their tumor is inoperable?
Yes, and we are often able to help them. One surgeon's "inoperable" diagnosis does not mean a patient should give up hope. Many surgeons are hesitant to remove a tumor if it's too close to eloquent brain structures that control vision, language, and body movements that would result in a significant loss of function. My approach is different. We map out these critical brain structures, and avoid them in order to protect them. By doing this, we are able to remove all or most of the tumor otherwise considered inoperable.
What is the next big thing in brain tumor surgery?
I think the last decade has seen significant incremental advances in the treatment of brain tumors. We now have several tools with which to attack a tumor, and tumor surgery will continue to incorporate more and more functional brain data from advanced MRI scans. For example, we can now map out the entire motor system, including all the connecting pathways in the brain, during surgery using a special GPS-like tracking device. We will soon be able to make sure that all of a tumor has been removed using special fluorescent dyes that make tumor tissue glow during surgery. But I think the most exciting advances are in the shift from "shotgun" chemotherapy that attacks all dividing cells in the body to highly targeted drugs that seek out and destroy brain tumors. These include the development of brain tumor vaccines which are still under trial and drugs that choke off the blood supply to brain tumors.
For more information about ANS visit http://www.ansdocs.com.
For over 50 years Atlantic NeuroSurgical Specialists (ANS) has maintained their core value that the needs of their patients come first. This means constantly striving toward the application of leading-edge research to their clinical practice. Their neurosurgeons incorporate the most advanced surgical technology and neurosurgical techniques available for the treatment of back pain, brain tumors, stroke, brain aneurysms, spinal disorders, traumatic brain injury, and more. ANS is affiliated with New Jersey's leading healthcare systems and with offices throughout the region, their reputation has made them the largest private neurosurgical practice in the state of New Jersey.