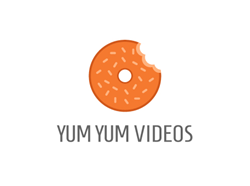 "The broader use of online video in every industry is an undeniable indicator of its potential" - Karina Sacco, CEO for Yum Yum Videos explainer video production company
Buenos Aires, AR (PRWEB) May 30, 2014
Yum Yum Videos, an explainer video production company, recently disclosed that the Web Video Marketing Council has released their first survey and industry trends report on the topic of online video production for 2014. The report was based on 318 video production professionals across the United States, and the resulting numbers of this in-depth market research revealed that video is becoming an undeniable "ever increasing part of the online marketing, sales and communications mix for most organizations," as 81% of the market acknowledged that they have already turned their marketing strategies towards online video production, with animated marketing videos leading the charge. Additionally, 68% of them expected their company's online video budgets to increase during the current year.
Karina Sacco, CEO for Yum Yum Videos, conceded that "Animated explainer videos are being used for video marketing applications, as well as employee communications and training. The broader use of online video in every industry is an undeniable indicator of its potential." This statement matches audiences' increasing demand for animated marketing video content. The Trends Report linked its conclusions with facts, like video becoming a more influential factor in organic web search optimization, greater ROI performance, usage of social media as a video-only sharing platform and the ever-growing mobile culture joining that experience. 80% of businesses worldwide are producing 2 or more online videos per month, and 69% of them are creating videos for social networking purposes.
"Let's bear in mind that video production is now a vast growing business that hasn't even reached its peak. Video-sharing content went from 30% to 70% in 6 years, and in the same years, brands widened explainer video production from 33% to the actual 81%," Sacco reveals. "At first, e-commerce and almost every marketing business were skeptic of online video, but a few years ago, when companies learned that animated explainer videos were an extremely efficient investment, they fully went for it."
The need for quality and mobile-friendly content are two other major aims in video production for businesses. 40% of the survey respondents indicated that delivering videos in multiple file types and bit rates for various devices was the "biggest challenge" to come. Additionally, they expected to see a significant rise in Android device use, as Smartphones and tablet devices continue to gain in popularity. Overall, the 2014 Video Trends Report raises online marketing awareness, helping companies enhance their own video-making experiences and heighten their productions in this rapidly increasing business.