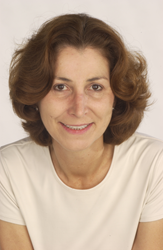 Austin, TX (PRWEB) May 28, 2014
Dr. Corinne Scalzitti is honoring Better Sleep Month by raising awareness of the dangers of sleep apnea and how it affects many individuals. Her office offers sleep apnea treatment for individuals throughout Austin, TX who are suffering from unproductive sleep due to complications of sleep apnea. While many treatments are marketed to prevent snoring, which can be loud and disruptive to partner's sleep, the dangers of sleep apnea alone are reason enough to seek immediate treatment for the condition. Dr. Scalzitti is aware of the causes of this potentially deadly condition and can confidently advise all of her patients on the proper steps to take to reduce and eliminate sleep apnea so it is no longer an issue.
People who are overweight, over 65 years of age, and male are at a greater risk of suffering from sleep apnea. Patients who suffer with the condition experience interrupted breathing patterns while they sleep. Breathing can cease for a few seconds or minutes at a time, depending on the severity of the situation. This can happen hundreds of times a night. Patients most often complain of unproductive sleep, lethargy throughout the day, and loud snoring. While these may not seem like serious side effects, any condition that interrupts the flow of oxygen to the brain can result in brain damage or even death and should be treated immediately.
While the specific causes of sleep apnea vary, it is usually related to how the soft tissue that is located at the back of the throat behaves. Sleep apnea treatment in Austin, TX often includes the use of dental appliances that patients wear while sleeping to prevent snoring or use of a continuous positive airway pressure (CPAP) device, but some severe cases may require surgery to prevent soft tissue from blocking the air passages during sleep.
Austin, TX patients can honor Better Sleep Month and find relief from their disorder by contacting Dr. Scalzitti for sleep apnea treatment. She works to find the best solution for each patient, whether it is a dental appliance used to prevent snoring, or weight loss support to reduce the problem in a natural way. Patients who want to know more about the disorder can contact her office for an appointment or visit her website for more information.
About the Doctor
Dr. Corinne Scalzitti is a general dentist offering personalized dental care for patients in Austin, TX. Dr. Scalzitti received her Doctor of Dental Medicine degree from University of Pittsburgh School of Dental Medicine. She went on to earn her status as Master of the Academy of General Dentistry, a degree that is only achieved by one percent of all practicing dentists in the U.S. Dr. Scalzitti is also part of one percent of dental professionals providing the LANAP® FDA cleared laser procedure for gum disease and periodontal treatment. To learn more about Dr. Scalzitti and her dental services visit her website at http://www.beecavecosmeticdentistry.com and call (512) 351-3443.