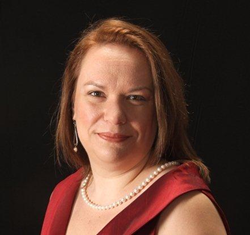 Ashland, VA (PRWEB) May 30, 2014
Karen Cole, CEO of Assura, Inc., was appointed to Vice President of the Safe Harbor Board of Directors on May 22, 2014. During her two-year term, which starts July 1, she will lead the Governance Committee and support Safe Harbor in its mission to promote healthy relationships and end interpersonal violence. Cole currently serves as the CEO of Assura, Inc. an award-winning Governance, Risk, and Compliance services firm located in Ashland, Virginia. She joined the Safe Harbor Board in 2013.
"We are so lucky to have Karen on our Board. As Vice President, she will help ensure our organization is effectively governed," said Kathleen Demro, Safe Harbor's Executive Director. "She is a great example of an accomplished corporate leader sharing her business acumen with the nonprofit sector. Safe Harbor's mission of empowering survivors, transforming lives, and promoting healthy relationships is in very capable hands."
Safe Harbor is a 501(c)(3) organization that provides comprehensive services for survivors of sexual and/or intimate partner violence including: 24 hour helpline support, children/youth services, community education and training, counseling, court advocacy, emergency shelter, and hospital accompaniment.
"I am honored to serve as Safe Harbor's Vice President. Safe Harbor is a dynamic organization that is effecting meaningful change to eliminate intimate partner violence and promote healthy relationships for all," Cole said. "I have been a supporter of their efforts for a number of years and look forward to working with them as we expand services. I am excited to be part of Safe Harbor's efforts to help under-served portions of the population such as the Lesbian, Gay, Bisexual and Transgender communities as well as partnering with the business community to find ways of working together to eliminate domestic violence and sexual assault once and for all."
Cole will serve two years as Vice President of the Safe Harbor Board. At the completion of her term, she will transition into the role of President for an additional two years.
To find out how to support Safe Harbor through donations and volunteer services, contact Jodi Leonard, Director of Development and Community Relations, via email at jodi(at)safeharborshelter(dot)com.
**
About Assura, Inc.
Assura is a woman-owned consulting firm focused on Governance, Risk and Compliance (GRC) with concentrations in Enterprise Risk Management (ERM), cybersecurity, continuity planning, and Information Technology (IT) management and audit. As the GRC landscape becomes more complex, Assura is at the leading edge of delivering solutions to these challenges. Their clients rely on them to help tackle the daunting task of navigating through the confusing array of regulations in a way that scales to their business and improves performance without exceeding their budgets. Assura's innovations such as Calibrated Risk Index® (CRI), Aggregate Risk Quantification (ARQ™), and the AuditArmor™ Guarantee provide executives with the information they need to make informed risk decisions that produce improved business results. For more information, visit http://www.assuraus.com.
About Safe Harbor
Safe Harbor empowers survivors of sexual and domestic violence to transform their lives, and promotes healthy relationships for all. The agency was born through the efforts of a St. Mary's Hospital emergency room nurse who was devastated by the number of domestic abuse victims she treated. As a result, Safe Harbor opened in April 2000. It has grown from an emergency shelter to offering additional critical supportive services including a 24-hour confidential helpline (804-287-7877), community counseling programs for adults and children, community support groups in English and Spanish, court advocacy, hospital accompaniment and community education and outreach services. For more information, please visit http://www.safeharborshelter.com or http://www.facebook.com/SafeHarborRVA.