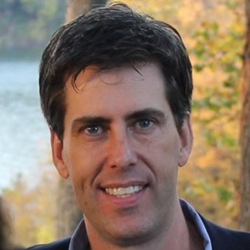 "Mike Burica is a great addition to our executive leadership team," said Ron Thomas, Ecessa's CEO.
Minneapolis, MN (PRWEB) May 29, 2014
Ecessa Corporation has named Mike Burica Senior Vice President and Chief Operating Officer.
In this role, Burica will lead the sales, marketing, development and support teams and be responsible for growing business in strategic markets. Burica has over 20 years of executive leadership experience in the high tech industry developing sales, alliances and coverage strategies and developing high performance teams.
"Mike Burica is a great addition to our executive leadership team," said Ron Thomas, Ecessa's CEO. "With his diverse background in sales, marketing, product management and experience as Managing Director of a division of Digi International, Mike brings critical skills to Ecessa that will be instrumental in our short and long term growth."
Before joining Ecessa, Burica served as Managing Director at Etherios Wireless Design Services, a division of Digi International. Prior to that he worked for 12 years at Digi International as Director of Product Management, Director of Global Sales Operations, and Director of Channel Sales.
"I am excited to join the Ecessa team. The breadth of products and the value we offer uniquely positions us in both the WAN Optimization and WAN virtualization markets. Whether the need is to improve quality of service, increase bandwidth, provide fail over or reduce cost, there is an Ecessa product that delivers," said Burica. "I look forward to leveraging my experiences in sales, product management and general management and building on the company's solid foundation."
Burica began his career in high tech at U.S. Robotics, where he advanced to National Accounts Manager responsible for the Best Buy corporate account. He earned a MBA in business from the University of St. Thomas and holds a bachelor's degree in economics from Illinois State University. He currently resides with his wife and sons in Plymouth, Minnesota.
About Ecessa Corporation
Since 1968 Ecessa has designed, manufactured and distributed networking solutions for businesses. The company's line of wide area network (WAN) controllers has over 9,000 field installations, enabling customers to reliably run their Internet and cloud-based applications, connect their offices worldwide and distribute traffic among a fabric of multiple, diverse WAN links, ensuring business continuity by removing bottlenecks and eliminating network downtime. These capabilities optimize Never Down™ performance of business-critical applications, aid in lowering IT costs, and make it easier to provision, maintain and support business networks and the applications that run over them. For more information, call 800.669.6242 or visit http://www.ecessa.com.