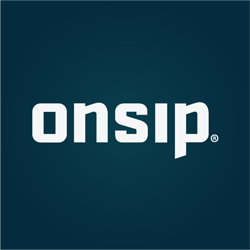 As WebRTC grows into an industry standard, OnSIP is leading the way with their suite of real-time communications services.
New York, NY (PRWEB) May 29, 2014
Business communications provider OnSIP has announced that it will showcase its WebRTC-based products and promote this technology at the upcoming Call Center Week, WebRTC Conference & Expo, DevCon5, ClueCon, and ITEXPO. This announcement comes on the heels of OnSIP's recent release of InstaCall, a solution that empowers any company to add "Amazon Mayday" like functionality to their website, as well as The OnSIP Network, a full stack for developers to build and scale WebRTC applications.
"As WebRTC grows into an industry standard, OnSIP is leading the way with their suite of real-time communications services," said Dave Rodriguez, TMC President and Conference Chairman "We look forward to OnSIP sharing with WebRTC Conference & Expo IV attendees the capabilities and impact their solutions have on the industry—both today and in the future."
OnSIP's full itinerary at these events is as follows:
Call Center Week (June 9 - 13, 2014 in Las Vegas, NV) is the call center industry's #1 event, an annual meeting place that promotes best practices and discovery. Over 1,500 attendees and 100 exhibitors are expected at this conference. OnSIP will be exhibiting its InstaCall solution on June 11th and 12th, and company cofounder Mike Oeth will give a presentation with Kurt Wilson of RFMS Inc., an OnSIP customer. The presentation, "Taking the First Step: Understanding the WebRTC Implementation Process, Challenges, and Rewards", will take place on Wednesday, June 11th at 3:20 pm.
WebRTC Conference & Expo IV (June 17 - 19, 2014 in Atlanta, GA) is expected to garner over 800 attendees and 50 exhibitors to explore the business impacts of WebRTC. A gold sponsor of the event, OnSIP will be exhibiting at Table 301 and offering speakers for various panels. OnSIP CTO John Riordan will speak on the opening developer track panel, "Deploying WebRTC Successfully - The Big Issues" at 9:30 am on Tuesday, June 17th. Riordan will also participate in the panel "Using WebRTC to Deliver Enterprise Services" at 9:10 am on Wednesday, June 18th. In addition, OnSIP Lead Developer Will Mitchell will be speaking on the panel "New Conferencing Options" on Thursday, June 19th at 1:30 pm.
DevCon5 (July 9 - 10, 2014 in New York, NY) is an HTML5 and Mobile App Developer Conference at which attendees will hear from a distinguished group of globally recognized authorities on everything from gaming, to responsive design, to hybrid development, among other topics. OnSIP is a gold sponsor of this event and will exhibiting at table 6. John Riordan will be participating on the panel "Real-time Communications in HTML5 and Native Mobile Applications using WebRTC" on Thursday, July 10th at 1 pm.
ClueCon (August 4 - 7, 2014 in Chicago, IL) is an annual telephony and VoIP developers conference started in 2005 by the FreeSWITCH core developer team. Through ongoing project support and innovation, including timely WebRTC adoption, FreeSWITCH has helped OnSIP implement business-grade communications solutions. OnSIP will be sponsoring this event, and John Riordan will give a talk on "Optimizing WebRTC Session Setup with SIP" (date and time TBA).
ITEXPO (August 11 - 14, 2014 in Las Vegas, NV) is the world's leading business technology trade show that combines education, innovation, and networking across the entire community of IT professionals and lead industry thinkers. Colocated with ITEXPO is the Smart Voice Conference, a smart voice services event geared toward improving productivity, saving money, and yielding competitive marketing information. In addition to sponsoring ITEXPO, OnSIP will also exhibit the InstaCall solution at ITEXPO booth 200D in the Enterprise WebRTC Solutions Pavilion. On Monday, July 11th at 4:30 pm, John Riordan will be speaking on the SmartVoice closing panel, "Service Providers and Smart Voice - How Do They Fit Together?"
This is the first year that Call Center Week is dedicating a track to WebRTC, an open sourced project originally started by Google that allows for peer to peer audio, video, and data transfers entirely in-browser, without requiring any downloads or plugins.
"Amazon's Mayday set a precedent that will likely be followed by other companies from different industries," said Kurt Wilson, Customer Service at RFMS. "It won't be long until WebRTC becomes the rule, not the exception, in the customer experience universe. In my talk with Mike Oeth at Call Center Week, I will walk through the implementation process of WebRTC with OnSIP, including what to look out for, expected timeline, and RIO."
OnSIP has been an early adopter of WebRTC and continues to pave the way for businesses that would like to benefit from this technology. In addition to the InstaCall solution and The OnSIP Network, OnSIP also maintains an open-source SIP stack SIP.js for developers who are building WebRTC-based applications.
"I'm looking forward to attending the WebRTC Expo, ClueCon, and DevCon5 to connect with product innovators who are interested in developing with WebRTC and furthering the adoption and standardization of this technology," said John Riordan, CTO of OnSIP. "At ITEXPO, I'm excited to help educate professionals in the IT and telecom industry who have yet to encounter WebRTC-based solutions through live demonstrations of OnSIP applications that customers are leveraging today."
About OnSIP
Now supporting over 25,000 customers, OnSIP is a leading provider of real-time communications services to businesses. The OnSIP Network offers a reliable and scalable signaling Platform as a Service for companies to rapidly and affordably develop WebRTC applications. Developers benefit from simple and intuitive APIs, including open sourced SIP.js, to easily add signaling to their real-time communications applications without the burden of building their own stack. For more information, visit http://www.onsip.com/webrtc-sip-network.