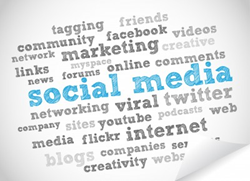 iweSocial provided us with more than just social data, they gave us an overview of our entire web presence. Their active monitoring enabled our online marketing team a level of agility and awareness we hadn't previously been able to operate with.
Denver, CO (PRWEB) May 29, 2014
As today's consumers become ever more technology enabled, failure to communicate with them through the media they prefer can create an engagement gap difficult to overcome. The modern marketing department needs to be nimble and able to adjust their social strategy to sudden changes in the online climate as well as respond to customer inquiries, gauge public sentiment, and analyze competitor strategy. Essential information can be at the fingertips of your marketing team with Social Media Listening, Analytics, and Reporting practices.
Register to come learn how the team at iweSocial harnesses the power of social analytics like you've never before seen!
Date: Wednesday, June 25th
Time: 11 a.m. - 12 p.m.
Join our panel of experts as we discuss:

The ability to discover and measure the volume of discussion within online "conversations" that matter to you most.
Benchmarking best-practices: conversations segmented by subject matter (competitive/industry brands, products, services) and source (Twitter, Facebook, blogs, forums, etc.).
Identification of Key Themes and Trending Topics: Volume of data, filtering conversations by theme and topic to obtain deeper meaning and value of social data.
Sentiment Analysis: Understand tone of conversations (positive, negative, or neutral), with more sophisticated insights gained through content matched to varying degrees of sentiment (satisfied, intent to purchase, etc.).
Influencer Identification: Identify a growing database of relevant individuals, organizations, and web properties with a history or potential of influencing conversations about your organization, brand, products, or services.
Join us on June 25th to hear more about how your company can use the world of social media to impact your business!