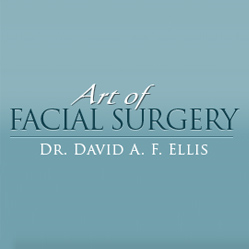 Toronto, ON (PRWEB) May 30, 2014
Guests will also be able to take advantage of free makeovers by Samantha Compton, a Jane Iredale makeup artist and Makeup artist to the stars. Draws will be held throughout the day. The event is free. Bring a friend and get an extra ballot for a better chance to win great prizes.
This event is a way of giving back to the community and letting those who may have questions about cosmetic surgery meet with The Art of Facial Surgery founder Dr. David Ellis and his staff in a more relaxed setting. Those who are nervous about having any type of cosmetic surgery can talk with former patients who have been through the process and with others who are considering it. Dr. Ellis and his staff will be able to answer any questions their guests have.
Draws will be held throughout the day for treatments such as Juvederm™ and Botox™, Laser skin rejuvenation, gift baskets from Jane Iredale, ZO™ Skin health, and much more. Anyone can win, but they must be present when the drawing is held.
Last year's event was a huge success, and many people took advantage of the savings offered. The team at The Art of Facial Surgery expects this year's event to be just as well-attended, especially since guests will have the chance to get a free makeover and win great prizes.
Anyone interested in attending the event will need to RSVP before May 31st. Call 416.229.1050 to make reservations today. The Summer BBQ will begin at noon and end at 6:00 pm that evening.
About The Art of Facial Surgery:
The Art of Facial Surgery was founded by Dr. David Ellis, a professor of Otolaryngology (head and neck surgery) at the University of Toronto. Dr. Ellis is an expert in facial plastic and reconstructive surgery, and it is this expertise that led him to opening The Art of Facial Surgery. More information on services offered at The Art of Facial Surgery can be found at http://www.artoffacialsurgery.com or by calling 416.229.1050.