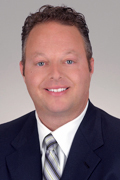 Software vendor audits are costly, both in time and money.
Southlake, Texas (PRWEB) May 29, 2014
"Shrinking budgets for information technology and fierce competition among software publishers, have created explosive growth in the incidence and frequency of software audits, a mechanism by which software publishers investigate their customers to determine whether they are in compliance with software licenses and copyright laws," said Robert J. Scott, Managing Partner, Scott & Scott, LLP. The leader, for two consecutive years, is Microsoft according to a recently released survey of 1828 respondents conducted jointly by Flexera Software and IDC.
Flexera's "2013-2014 Key Trends in Software Pricing & Licensing Survey – Software License Audits: Costs & Risks to Enterprises" reports that 58% of enterprises that have been audited in the last year say they have been audited by Microsoft, twice as many as the 29% audited by Adobe, the next highest. Noteworthy was Adobe's considerable rise from Flexera's 2012 study. Respondents reported audits as follows: 23% by IBM, 21% by Oracle, 12% by SAP and 8% by Symantec.
41% of the enterprise respondents were from larger enterprises of $1 billion or more in revenue and 14% were from companies with $3 billion in revenues or more with 56% from North America. 37% of respondents reported that they were audited two or more times over the last 18-24 months with large companies heavily targeted.
The study reports that while most vendors focus their auditing efforts on their largest customers, Microsoft targets customers of all sizes. Software vendor audits are costly, both in time and money – 56% of respondents report that audit fees were $100,000 or more and 21% said their organizations were charged $1M or more in audit true-up costs.
"It is not surprising that 85% of organizations (called 'accidental' software pirates by Flexera) use more software than they have paid for. A software license is a legal obligation under a complex set of rules. Software licensing is complicated, especially so with Microsoft. Their agreements often are hard to read and understand. They tend to involve many highly technical points including issues with data centers and access. Microsoft licensing is subject to interpretation and is frequently ambiguous regarding how the rules pertain to a particular situation,'' continued Scott.
The survey highlights the need for companies to enlist expert counsel in the procurement and management of software and to use appropriate software asset management tools. Companies should be proactive and not wait for an expensive publisher audit.
About Scott & Scott, LLP
Scott & Scott, LLP (http://www.scottandscottllp.com and http://www.softwareaudit.com) is a leading intellectual property and technology law firm representing businesses in matters involving software licensing. Scott & Scott's legal and technology professionals provide software audit defense and software compliance solutions, all protected by attorney-client and work-product privileges.
-30-