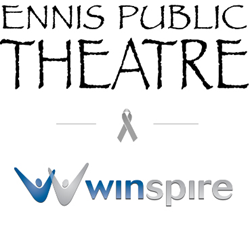 As soon as I saw those trips – this was while we were thinking about how we could make money for the theatre - we knew Winspire was the way we were going to do it.
Ennis, TX (PRWEB) May 29, 2014
Over 200 guests attended the country-themed "Pistols & Pearls" fundraiser on a private ranch outside the small town of Ennis, TX in support of the Ennis Public Theatre. The local community theater, which relies solely on fundraising dollars to support its annual operating budget, took in roughly $52,000 from ticket sales, table sponsorships and auction items. The evening was punctuated with authentic southern BBQ, dancing, cocktails, a live band, raffles and a silent auction with unique Winspire experiences.
"We always enjoy working with Winspire on some fabulous trips to offer our guests who come to the fundraiser every year," says Event Director Sandra Anderson, "We've had quite a lot of fun offering trips and our guests really enjoy bidding on them."
Eight auction trips were sold a total of 10 times in the silent auction, with one of the Experiences – the Napa Valley Epicurean Adventure with a cooking class, wine train, olive oil and wine tasting – selling a total of three times. Other packages included trips to the National Finals Rodeo in Las Vegas, Westminster Dog Show, Costa Rica and Hawaii as well as a Tuscany Culinary Escape in Italy. The vacation packages helped contribute a total of $15,000, making this the fourth year Winspire auction trips have been used by the Ennis Public Theatre in their fundraising auction.
"I first found out about Winspire at another fundraising event put on my daughter," explains Sandy, "As soon as I saw those trips – this was while we were thinking about how we could make money for the theatre - we knew Winspire was the way we were going to do it."
About Ennis Public Theatre
The Ennis Public Theatre is a small 62-seat community auditorium that was revived in 2001 by the town of 1,800 people. The theatre hosts 6-8 plays per year with members of the community auditioning. Plays run for three consecutive weekends. They also host various children's classes that put on several plays per year. With the exception of the Artistic Director, everyone volunteers his or her time. The theatre is a 501c3 organization run by an independent board of directors.
For more information, visit: http://www.ennispublictheatre.com.
About Winspire
Winspire provides unique once-in-a-lifetime travel Experiences for nonprofits to use in benefit auctions and other charity fundraising events. This increasingly popular fundraising tool allows organizations to place exclusive travel packages in their fundraisers without any upfront cost. Since organizations purchase only those packages they sell, Winspire Experiences can be used with no risk at live auctions, silent auctions, raffles and any number of fundraising events.
Since 2008, Winspire has been involved in more that 25,000 events and has helped raise over $30 million for charity with these experiences. More that 55,000 satisfied winning bidders have purchased and enjoyed Winspire packages, which include such Experiences as award shows, major sporting events, VIP access, family vacations, international trips, cruises and hundreds more. The Winspire Booking & Concierge Service provides winning bidders with a team of seasoned travel professionals to handle all travel related details and reservations for every Experience. For more information, please visit http://www.winspireme.com.