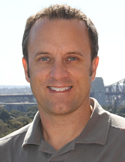 SharePoint Fest is the premier event in the NYC area, and I'm thrilled to be part of an event that brings together everyone who plans, deploys, supports, and develops on SharePoint and Office 365.
New York, New York (PRWEB) May 29, 2014
Dan Holme, a Microsoft MVP, will lead two sessions at SharePoint Fest - NYC on June 19th and 20th, a Keynote panel on June 20th, as well as a workshop on June 18th at the Jacob K Javits Convention Center in Manhattan.
SharePoint Fest is a two-day training conference (plus an optional day of workshops) that will have over 70 sessions spread across multiple tracks that brings together SharePoint enthusiasts and practitioners with many of the leading SharePoint experts and solution providers in the country.
Dan Holme's full day workshop:
8:30 am Wednesday - SharePoint MasterClass: Governance Workshop
Dan Holme's sessions include:
3:00 pm Thursday - SharePoint in Action: What We Did at NBC Olympics in Sochi
8:40 am Friday - Expert Panel Discussion: Bridging the SharePoint Gap: On-Prem vs. Online vs. Hybrid
1:30 pm Friday - SharePoint 2013 and Office 365 Upgrade and Migration: Roadmap, Strategy and Tactics
Click here to register for the conference. Use code: Holme100 to save $100.
About Dan Holme
Dan Holme's 19 years of experience and impact on hundreds of thousands of IT professionals and business decision makers have earned him a reputation as one of the world's most respected consultants, authors, and experts on Microsoft technologies. Dan, a native of Colorado, resident of Maui, and graduate of Yale, has been recognized as an MVP for six years, and one of the top ten partner MVPs in the world. Dan has penned hundreds of articles for SharePoint Pro Magazine and numerous best-selling books for Microsoft Press. This winter, Dan served as the Microsoft Technologies Consultant for NBC Olympics during the broadcast of the 2014 Olympics in Sochi, a role he also played in London, Torino, Beijing, and Vancouver.