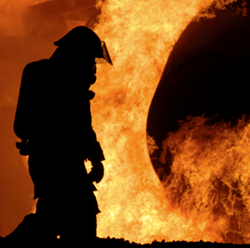 Emergency First Responders: Sleep Well to Stay Safe, Alert, Capable
Boulder, CO (PRWEB) May 29, 2014
On June 17th and 19th, firefighters, police and EMS providers from departments throughout Colorado will learn how to sleep well in the midst of stress. Emergency first responders will benefit from improved sleep by remaining safe, being even more alert and having greater stamina while performing their life-saving service. The general public will feel safer knowing their local fire and police districts are supporting their personnel with continuing education about sleep.
About the Effects of Poor Sleep:
Emergency first responders face intense danger and stress that can affect their sleep. Poor sleep results in higher rates of accidents and injuries; impaired thinking, reaction time and safety; increased health problems, pain, stress, anxiety, depression, irritability; and impaired personal relationships.
The Solution:
Good sleep can benefit all of these areas.
Most people talk about the damaging effects of poor sleep, yet usually offer only common suggestions to overcome insomnia, such as slowing down before bed, having your room be dark and quiet, etc. In this 45-minute Sleep Well Webinar, participants will learn to recognize and incorporate simple body sensations "switches" to fall asleep or back to sleep more quickly, easily and deeply—even in the midst of stress and unusual hours. The webinar goal is for sleep to become noticeably easier.
About the Presenter:
This webinar will be led by national sleep expert Richard Shane, Ph.D. Shane is the Behavioral Sleep Specialist for the sleep center of one of Denver's largest hospitals. He has worked with more than 2,000 individuals with sleep difficulties and is referred by 130 physicians and healthcare providers. Shane is also a member of the American Academy of Sleep Medicine and the Society for Behavioral Sleep Medicine.
The Sleep Well Webinar qualifies for continuing education credit.
This free Sleep Well Webinar is open to all fire, police and EMS providers nationwide. Shane will conduct webinars of a similar format throughout the summer months for other fire, police and EMS districts nationwide.
The Sleep Easily Method—Proven Effective:
In an independent study, Shane's Sleep Easily method was tested by firefighters, police and airline pilots. 81.6% reported improved sleep, most within the first few nights. Study report available upon request.
"While working the midnight shift, my sleep patterns were totally upside down and I struggled to maintain some sense of normalcy with family and friends. The Sleep Easily steps were easy and surprising to me that I hadn't known to put them into practice on my own before. The Sleep Easily program helped reduce fatigue and gave me the opportunity to learn new ways to get a good night's sleep." - Dick Reznik, Retired Police Officer