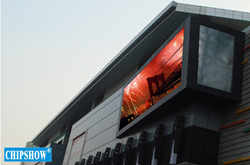 Kuala Lumpur (PRWEB) May 31, 2014
As the leading advertising agency in above and below the line services, Advertising.com.my has constantly been pushing for new media and methods in marketing and promotions.
Through the years, Advertising.com.my has been offering value-for-money media space, planning services and campaign planning to all types of businesses. As part of these efforts, Advertising.com.my has become the pioneers of using LED display in this market, offering a broad range of LED-based products and services which are unique, original and customized for the clients.
Advertising.com.my is one of the foremost agencies to incorporate facade lighting in Malaysia. Since 2005, the agency has been building a strong brand in lighting. As such, it has been known to be a lighting expert since then with an established reputation as the most trusted LED supplier in the country.
Advertising.com.my is involved with the supply and design of a full-range of LED based products and services. From manufacturing, marketing to production of customized LED panels, the agency has since worked with countless projects of this stature. This is because Advertising.com.my only source for LED products from the most reliable and reputable suppliers around the world, where only the top quality products are selected and offered in the Malaysian market.
Apart from selling a broad range of LED products like bulbs, tubes and fixtures, Advertising.com.my has a team of capable and qualified technical personnel. If there is a problem, the team of experts is always ready to help and provide round-the-clock support to the clients. As such, Advertising.com.my is known for its good support and strong branding in LED lighting.
From there, Advertising.com.my has been engaged with many mega-projects which have captivated Malaysians from all walks of life. This includes the likes of large-scale LED screens on buildings, prominent locations, stage and theater and many others. All the LED video display that have been mounted have provided the advertisers with the highest ad-views in Malaysia as they are bright, visible and highly captivating.
With a strong reputation and brand name, Advertising.com.my will continue to bring the best and most affordable products to the market. LED wall washer is one of the new products to be introduced. Using LED technology, this type of led pixel is best used on walls and fascia of buildings. Wall washer is very commonly used for aesthetic purposes. It creates a beautiful and impressive ambient and can be used both indoor and outdoor. The new LED Wall Washer is easily installed and is available in several colours.
LED tube is another product launched in this exercise. This is the best and most ideal replacement for the currently used fluorescent tubes. As the new tube uses LED technology, it can save up to 50% of electricity bills with a longer operational lifespan. As such, those who replace the current fluorescent tube will find that the LED tube is the perfect investment for long-term lighting.
Another product launched is the P4 LED video display. This is an economical and practical component in which the panel can be combined to form a larger screen. Using LED bulbs, the panel can be used for marketing, signage and advertising purposes. The text and images displayed are highly visible and can be seen from a far distance. The panel can be mounted on walls, special brackets or combined into a larger digital billboard. This product can be a practical option for those who are looking for an energy-efficient and cost-effective media for advertising.
Clients who are interested in engaging Advertising.com.my will now be able to enjoy special discounts for the new products. There will be free design and renovation consultation services for new clients who are looking to use the LED products. The services will be provided by some of the top interior designers in Malaysia to ensure the best quality and professionalism.