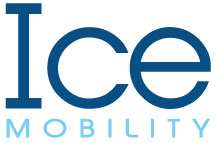 Los Angeles, CA (PRWEB) June 04, 2014
Ice Mobility, a national distributor of wireless devices and supply-chain solutions, announced today that it has been designated as an authorized distributor by Verizon Wireless.
While Ice is a new name in the wireless business, its foundation dates back to the beginning. Its founders are two long-time industry leaders: Mike Mohr, CEO of Celluphone, one of Verizon Wireless' oldest authorized agents in the country, which celebrated its 30th anniversary last year as a master agent, and Denise Gibson, a former Motorola executive and founder and former CEO of Brightstar US. Ice will serve the Verizon Wireless agent channel out of two distribution centers, one in Los Angeles and the other in Vernon Hills IL, just north of Chicago.
Verizon Wireless' appointment of Ice as an authorized distributor allows agents and retailers to purchase Verizon Wireless - certified handsets and other devices from Ice. These agents and retailers will be able to utilize an array of value-added supply-chain services from Ice, including forward and reverse logistics support, supply-chain planning, procurement and device life cycle management.
"We are not looking to be only a distributor. Our veteran team, cutting-edge systems, deep experience supporting wireless retailers of all sizes and constant focus on the needs of each partner make Ice uniquely positioned to raise the level of service in the wireless industry," said Mike Mohr, Chairman and CEO of Ice. "Our goal is nothing short of making the entire ecosystem even better for all participants."
Ice's two-distribution-center model provides its customers with an instant advantage. Ice's Los Angeles warehouse enables Ice to provide quicker and less expensive support to the many Verizon Wireless agents located in the West.
"Our multiple distribution centers significantly increases the number of agents and retailers that we can reach with same-day shipping, at reduced costs," said Denise Gibson, Vice Chair of Ice. "That's just one of the many reasons I am thrilled to be returning to Verizon Wireless distribution and leveraging the knowledge and relationships developed over the last 20 years."
For more information, http://www.IceMobility.com.
About Ice
http://www.IceMobility.com
Founded by two long-time industry leaders, Mike Mohr and Denise Gibson, Ice combines cutting-edge technology with a team of experts to meet the unique needs of each customer and partner in the dynamic and fast-growing wireless industry. We provide a variety of support services to large and small agents and retailers alike, including: planning, marketing, forward and reverse logistics, and detailed reporting. These value-added services help agents and retailers increase efficiency and maximize sales of wireless products. To provide greater access to lower-cost one-day shipping, we operate out of two distribution centers: from our headquarters in Los Angeles, and our facility near Chicago in Vernon Hills, Illinois.