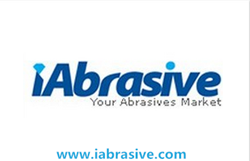 iAbrasive is a professional online marketplace for abrasives trade, which make transactions easy and convenient.
(PRWEB) May 31, 2014
According to a market survey of iAbrasive last week, as the increasing capital shortage problem gets worse, market transaction of aluminum oxide is likely to experience further restraint. China alumina oxide market began to show a weaken tendency last week and the increasing market price was put on hold.
It is reported that there were no spot transactions of import aluminum oxide last week. Compared to Australia FOB 320 dollars per ton in previous weeks, some of the sales quotation witnessed a drop to 312 dollars per ton. Although there was neither specific long-term contract for the price nor is it exclusive to Australia-made, the CIF Australia remained 330 dollars per ton. On Friday (May 23rd) the price index of "Metal Bulletin" aluminum oxide was 315.84 dollars per ton, which remained the same compared to the price levels on May 16th.--iAbrasive report
For more information, please visit the official website of iAbrasive: http://www.iabrasive.com/.