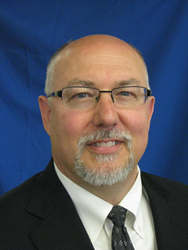 Nu-FLOW is made from US rice that is naturally or organically grown and processed, and works in most applications just as well as a synthetic ingredient that sounds like it's from a chemistry lab.
St. Louis, MO (PRWEB) May 29, 2014
One year ago this week, the U.S. Department of Agriculture (USDA) gave manufacturers of organic foods and beverages using silicon dioxide (SiO2) a deadline – switch to using ingredients made of organic rice hulls, if commercially available, by November 3, 2014, or don't make an organic product claim. Use of SiO2as a defoamer continues to be allowed.
The reason? SiO2 is a synthetic ingredient formerly permitted since 1990 for use in organic products as there was no organic alterative. However, in 2007, St. Louis-based RIBUS, Inc. launched Nu-FLOW®, an equally effective, commercially available alternative ingredient, made of hulls from U.S.-grown organic rice. RIBUS is the global leader in GMO-free and organic rice-based alternatives to synthetic ingredients.
As a result of USDA's May 28, 2013, decision, as well as increased general consumer interest in "clean labels" with ingredient names they can understand, organic food, beverage, and supplement manufacturers have been increasingly reformulating their products using Nu-FLOW. While sales of both organic and natural Nu-FLOW had increased every year since the product was introduced in 2007, sales of the rice concentrate have increased more than 150 percent in just the last year.
Uses of Nu-FLOW have also expanded. Whereas the primary use had been keeping spice blends from caking, it is now used also as a flavor carrier, plating substrate, and flow aid in everything from powdered beverages to milks, dried fruits and vegetables, and gravies and sauces, as well as in dietary supplements (capsules, tablets, and powders).
"No one wants powders to clump or be tough to blend," explains Steve Peirce, Co-founder and President of RIBUS. "Rather, they want ingredients that keep powders flowable. Nu-FLOW is made from US rice that is naturally or organically grown and processed, and uses what would otherwise be discarded. In addition, it works in most every application just as well as a synthetic ingredient that sounds like it's from a chemistry lab."
"From an organic standpoint, SiO2's problem is that it's a synthetic. From a consumer standpoint, it's a non-understandable additive," added Stephanie Rogenski, Manager, Global Marketing and Sales.
Peirce notes, "RIBUS' innovations are a true testament to innovation and sustainability, and our substantial increase in sales reflect the tremendous growth in the nation's overall organic market. According to the Organic Trade Association, the U.S. organic market grew 11.5 percent to $35 billion in 2013, and RIBUS is growing at more than double that percentage."
About RIBUS (http://www.RIBUS.com):
RIBUS' corporate headquarters are based in St. Louis, Missouri, and the rice used is grown and processed in the United States. Distributors supply more than 20 countries in North America, Western Europe, Australia, New Zealand, Singapore, and Korea. RIBUS has exported to over 40 countries around the world since 1992, and its team of brokers and distributors includes over 100 sales representatives.
The company produces non-genetically modified (non-GMO) natural, organic, vegan and gluten-free rice-based ingredients for leading global producers in the food, beverage, and nutraceutical/dietary supplement sectors.
RIBUS' patented, clean label ingredients Nu-RICE®, Nu-BAKE®, Nu-FLOW®, and Nu-FLAC® rice extracts and rice concentrates have been available commercially for over 20 years but the current trends have caused exponential growth in recent years. Strict regulations and global consumer interest in non-GMO, organic, gluten-free, natural, kosher, hypoallergenic, and vegan products have fueled the growth, resulting in food and pharma manufacturers around the world reformulating or creating new products to meet the rising demand.
###