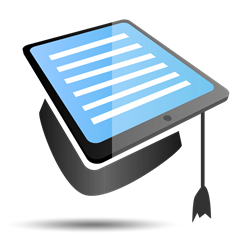 I used BarBri six times and I failed six times. I used BarMax once and now I'm finally getting sworn in.
Los Angeles, CA (PRWEB) May 29, 2014
TestMax, the leader in comprehensive app-based standardized test prep courses including BarMax, LSATMax and SATMax, continues to prove that students using TestMax products will increase their chances of success on these exams compared to students using other competitors in the test preparation industry.
Statistically, each time a student fails the bar exam, his or her odds of passing decrease dramatically. However, in spite of this trend, multiple students retaking the bar exam have defied the odds and passed after preparing with BarMax, a comprehensive app-based bar exam prep course created by Harvard Law Alumni.
"BarMax circumvents the problems common to most traditional in-class bar exam review courses by offering a high quality course through a platform that allows complete customization of each student's course and schedule," says Mehran Ebadolahi, co-founder of TestMax and graduate of Harvard Law School. "If a student wants to spend more or less time on a specific subject, they have the access and control to do so. Students are not pushed towards a prep-pace that is geared towards the median of an in-class course; rather, BarMax allows students to choose a pace that best suits their personal needs and study styles. Unlike conventional in-class courses, BarMax comes with lifetime access so that students can start preparing the moment they sign up."
Al Del Greco is a prime TestMax success story. Del Greco used a competitor's product to prepare for the bar exam. He spent thousands of dollars in courses and renewal fees to continue his preparation and keep his materials. After failing the bar exam fifteen times, he nearly gave up until he happened upon a BarMax flyer in 2011. Del Greco began preparing with BarMax and took the July 2013 New York Bar Exam. This time, however, he received an email informing him that he had passed the exam. "Prepping with BarMax made all of the difference in my results. It allowed me to have constant exposure to the New York bar materials everywhere I had a free moment," said Del Greco. "Getting the BarMax app was easy. The download is simple, and it is ideal for every student's exam preparation needs."
Another TestMax success story is Benjamin Yip. He exclusively used bar exam prep materials from a TestMax competitor and failed the California Bar Exam six times in a row. Yip stumbled upon BarMax after searching for a new option in the Apple App Store. After preparing with BarMax, Yip passed the February 2014 California Bar Exam. "I used BarBri six times and I failed six times. I used BarMax once and now I'm finally getting sworn in," says Yip.
All TestMax apps are available to download for free on the Apple App Store.
About TestMax
TestMax is the leader in comprehensive app-based exam prep courses, transforming the standardized test prep industry through their BarMax, LSATMax and SATMax apps. TestMax is innovating and revolutionizing the test prep space by providing extremely high-quality content at a fraction of the cost of conventional test prep courses. By using the groundbreaking technology behind the new generation of iOS devices, TestMax gives students lifetime access to a complete set of test prep materials that are available at any time and from anywhere—creating a test prep experience that works at your pace, in your place, and for your future.
To schedule an interview with a TestMax executive, please email us.