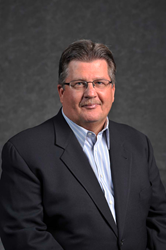 Mobility is no longer a trend, it is an expectation.
Addison, Ill. (PRWEB) May 29, 2014
ITsavvy, one of the fastest growing companies of its type in the U.S., just announced that it is offering cutting-edge enterprise wireless solutions that are secure, reliable, scalable, and high performing. They also solve common wireless issues such as: inconsistent connectivity; slow downloads; poorly secured networks; infrastructures at capacity; and unreliable legacy networks. To ensure consistency, each solution is anchored by end-to-end project management from ITsavvy's wireless engineers.
ITsavvy's President and CEO Mike Theriault said, "Mobility is no longer a trend, it is an expectation. Nearly all industries, including manufacturing, retail, education, financial, and healthcare are undergoing an enterprise-wide move toward wireless. Our suite of solutions is in response to this demand for tailored wireless products and services."
For each wireless solution, ITsavvy analyzes the client's operation and networking needs to pinpoint where coverage, consistency and capacity are lacking. From there, experts architect a custom solution that provides:

Seamless connectivity: consistent access from all corners of the client's facility
Rigorous security: control of edges, even in complex situations
Enhanced capacity: clients can ramp up operations without losing performance
Improved flexibility: entire departments can be moved with ease
Controlled access: access profiles can be defined for guests, users and admins
ITsavvy's Chief Operating Officer, Brian Rogan said, "Our clients are looking for a wireless solution, not just a wireless product. ITsavvy helps clients meet the desired performance level and make the correct informed decision. We offer clients three Assessment options to fit their requirements and expectations:
1. A Predictive Heat Map that specifies materials, access point locations, and cost.
2. A Wireless Road Map that yields a Technical Improvement Plan, infrastructure recommendations, wireless product recommendations, and a Predictive Heat Map.
3. A Wireless Workshop that uses the latest assessment tools (including a multi-point survey) to deliver a Technical Improvement Plan, a Strategic Improvement Plan, and wireless product recommendations.
Bob Reisdorf, a consulting engineer for ITsavvy, added, "There is a difference between traditional convenience wireless and the mobility demands of today. Aside from hardware, there are RF and networking settings that affect how successfully wireless will perform in various environments. Our clients appreciate the solid stability of the wireless networks we create."
ITsavvy, one of the fastest growing companies of its type in the U.S., is a recognized leader in tailored end-to-end IT product and service solutions. ITsavvy built its reputation as a value-added reseller with industry-leading product availability, design and implementation, client support and delivery speed through 46 distribution centers across the U.S. ITsavvy also has data center locations in New Jersey, Illinois and New York. The company's new, user-friendly website provides hundreds of concise, leading-edge IT decision-making resources, including an e-commerce site with real-time pricing and availability. ITsavvy is headquartered in Addison, IL, with offices in Chicago's Loop; Hauppauge, NY; New York, NY; Warren, NJ; Aurora, IL; Davenport, IA; Hayward, CA; and Beavercreek, OH. Call 1-855-ITsavvy (1-855-487-2889), email: info(at)ITsavvy(dot)com, visit: http://www.ITsavvy.com.
Visit ITsavvy's Media Center at: http://www.ITsavvy.com/about/media-center/.
About ITsavvy http://www.ITsavvy.com/
ITsavvy was founded in 2004 by industry experts Mike Theriault and Chris Kurpeikis. The company has grown from a Midwest start-up to a national, award-winning leader in IT products and services. Mike and Chris conceived of ITsavvy after becoming convinced they could significantly outdo competitors in a number of areas including client service. By combining a comprehensive value-added reseller business with an industry-leading array of services through its Advanced Solutions Group, ITsavvy is quickly becoming the benchmark for integrated IT products and advanced solutions providers.
Media Contact: Jeanna Van Rensselar, Smart PR Communications Jeanna(at)SmartPRCommunications(dot)com /630-363-8081
"ITsavvy" is a Registered Trademark of B2B Industries LLC. All other company and product names may be trademarks of respective companies with which they are associated.