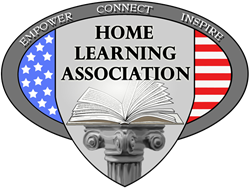 Virtually any family can make homeschooling work for them if they truly understand why children must be free to learn.
Englewood, CO (PRWEB) May 30, 2014
The Home Learning Association] (HLA) is now offering assistance to every family that is interested in switching from government schools to homeschooling. As a perfect starting point, the Association is offering a comprehensive 285 page e-book for free called "Terra Scholar - A Complete Handbook for Today's Homeschooler" to help parents to determine if homeschooling is right for them and if so, how it is done. The Association then provides its members with access to 10 1/2 hours of inspirational and informative video training with its online "Homeschool Teacher Course". The Association will also help first timers to determine what is required in their State to withdraw their children from the public school system and begin homeschooling.
Official reports show that there are now in excess of two million children that are homeschooled in the United States. Unofficially that number is much higher because there are many states that do not require families to notify the school district of their decision to homeschool. On top of this, the growth rate of homeschooling has been increasing steadily. Fueled by deep concerns and frustration over the new Common Core initiatives, increasing school violence and zero tolerance rules that often defy common sense, estimates now show that there are nearly thirty thousand children a month that are leaving the government schools to become homeschoolers. According to the US DOE, in the 2011–12 school year, 91 percent of homeschooled students had parents who said that a concern about the environment of other schools was an important reason in their decision to homeschool.
"Virtually any family can make homeschooling work for them if they truly understand why children must be free to learn," explains HLA Executive Director J. Allen Weston. He goes on to say that "With this school year at an end, we would like to help as many parents as possible to get comfortable with the whole concept of homeschooling before the new school year starts in the fall and to help them get past the fears that are keeping their children from the many advantages of homeschooling."
Membership into the HLA, which costs only $39/year for an entire family, provides families with a whole collection of benefits including a safe and exclusive on-line social network, access to dozens of programs and activities not otherwise available on a national scale, discounts at numerous stores and restaurants, a monthly newsletter, resources, fundraising and adventure opportunities, the on-line teacher course mentioned before and more. Those interested in joining the Association should visit http://www.HomeLearningAssociation.com.
About the Home Learning Association
The HLA is the first nationwide organization to assist in organizing, coordinating and advancing the growing homeschool movement for all homeschoolers. It offers comprehensive programs, activities and resources not previously available on a nationwide basis. It was founded and is run by the Weston family, a veteran homeschooling family of seventeen years. Started by homeschoolers for all homeschoolers, the Association partners with over a dozen affiliated companies to ensure that all of the homeschooling community's needs are met. To obtain more information, please visit our website at http://www.HomeLearningAssociation.com, find us on Facebook, check out our YouTube channel or find us on Twitter @TerraScholar.