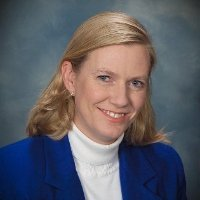 "Thank you for the wonderful Webinar presentation today, it was splendid. You have given us a lot of valuable material here today. Thank you so much for your fine efforts." – Nick
Minneapolis, MN (PRWEB) May 30, 2014
This unique webinar is presented by our national expert and champion for food safety management Cynthia Weber. Ms. Weber is an FSSC Lead Auditor and SQF Registered Consultant and will be sharing her expertise in Food Safety Management System implementation. There is no charge for the Webinar.
Internal audits are critical to the maintenance and improvement of a food safety management system. An internal audit program allows professionals to identify issues and nonconformances and correct them before they cause a food safety hazard. However, companies often have a difficult time carrying out audits in a systematic way. Vinca LLC's webinar will focus on certification and surveillance audits; certification bodies want to know that they can rely on the internal audit program to verify the effectiveness of the food safety management system in between certification and surveillance audits. A strong Internal Audit Program is your tool for sustaining an effective food safety system. Register right away, space is limited.
Vinca, LLC's, Webinar explains:

Setting up an internal audit program
Internal auditing requirements
Tips & techniques for a successful internal audit
Training internal auditors
Vinca, LLC provides online training that has helped hundreds of companies prepare for certification since 2001. Vinca's goal to provide clients with a Food Safety Management System that is effective easily maintained and provides for the production of safe product.
Date: June 12th 2014
Time: 12:00PM-1:00PM CST
Register Today: http://www.22000-tools.com/webinar-internal-audit-program.html.
https://www.facebook.com/VincaLLC
http://www.linkedin.com/company/vinca-llc