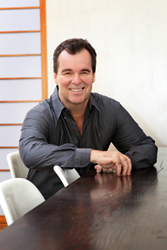 Statistics show that home values are generally steep in Australia and many homebuyers are having a difficult time coming up with the money to buy their own house
(PRWEB) May 30, 2014
According to a recent study from property research group Knight Frank, Australia is ranked fifth among the world's most overpriced housing markets. These statistics are based on local incomes and how they compare with the general cost of buying or renting property.
"Statistics show that home values are generally steep in Australia and many homebuyers are having a difficult time coming up with the money to buy their own house," according to Rick Otton, owner and director of We Buy Houses Pty Ltd.
"When you look at it through the traditional process it would seem that there is no way to find an affordable property for sale in an overpriced market. But the truth is that affordablity can be created anytime and in any market condition if people adjust the terms under which they purchase the house," he added.
Mr. Otton then said in an interview for the second round of his Ready, Set, Boom seminar tour this year, that he urges more Aussies to start making non-traditional deals rather than haggle down house prices with the sellers.
"Dropping the price of a house doesn't necessarily make it more affordable because the usual barriers to financing are still there. For instance, if a buyer was able to convince the seller to drop down the sale price from $500,000 to $400,000, the buyer will still need to come up with a large deposit in order to get a bank loan. This fee is currently a huge barrier to market entry for many Australians," commented Mr. Otton.
"A better alternative is to have a buyer negotiate for flexible payment terms instead. For instance, rather than take out a new bank loan, the buyer may negotiate to assume the existing financing and pay the remaining equity in increments. The flexibility makes it more convenient for the buyer to make the purchase. At the same time, a seller will be able to move away from unwanted debt much more quickly," he explained.
If you want to learn more about creative real estate strategies, you can join Rick Otton for the second round of his 2014 Ready, Set, Boom National Tour. Mr. Otton will be visiting Sydney on 3 July 2014, Thursday, and 5 July 2014, Saturday. Visit readysetboom.com.au to secure your free seat.
For over 23 years property millionaire Rick Otton has built an impressive real estate portfolio using innovative strategies that he has developed – strategies in which transactions are made without the need for traditional bank-type loans.
He constantly refines his techniques as he buys and sells properties through his We Buy Houses business which operates in Australia, New Zealand and the UK.
A gifted speaker and educator, Mr Otton conducts regular workshops across Australia, which build on the the concepts he shares in his 2012 book 'How To Buy A House For A Dollar', voted by Money Magazine and Dymocks Book stores as one of the Top 10 Most Popular Finance Titles for 2013.
He regularly records and publishes iTunes podcasts via his channel Creative Real Estate.
His innovative low-risk, high-reward approach to Australian real estate investing has been featured in a variety of television programs and magazines, including Today Tonight, Hot Property and Australian Property Investor.
To register for one of Mr Otton's free upcoming Australian seminars, visit ReadySetBoom.com.au or phone, in Australia, 1300 888 450.