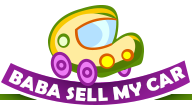 Selling Your Car is Easy as One, Two, Three.
London, United Kingdom (PRWEB UK) 12 August 2014
One of the England's fastest growing companies in the car buying business, Babasellmycar.co.uk, has introduced a unique feature of online car valuation. People who want to sell their cars just need to provide the registration number and mileage of their car to get an early assessment of the price. This unique service will surely speed up the process and bring a cutting edge development in car buying industry.
Car valuation is the first step of a 3-step process which company has defined for the customers. 'It is easy as one, two, three', as their website says. Step 1: Enter vehicle registration number & mileage for a free and instant online valuation. Step 2: Visit the Company's office and request for free collection service. Step 3: Get the payment straight away without any service charges.
A spokesperson from Baba Sell My Car comments: "The marketing strategy of the company is to provide good services without adding any burden on the seller and paying back what is required."
"Our company is a service oriented company.We buy any car. After having many years of experience we know about our customer's needs and we provide them better solutions accordingly. We have learnt what customers are looking for when selling their cars. We provide them with an easy to use website and hassle free services."
It is evident from the progress of the company that it is focused on providing customer oriented services. It has grown tremendously during past couple of years and made a name amongst competitors with hard work and devotion. Further developments and innovative service strategies & plans are expected from Baba Sell My Car in future.
About Baba Sell My Car:
Started in 2011, Baba Sell My Car has settled quickly to become one of the UK's leading car buying services with fifty five locations extending across the UK. It offers a free online valuation service, which evaluates a car's price instantly from its registration details and mileage. It provides a trustworthy service to customers who are looking to sell their second hand car in simple and as quick as possible manner.
The car buying service is offered for used cars, motorbikes, vans, motor homes & caravans. Damaged, accidental & scraped vehicles are also purchased on the basis of their condition. All vehicles are bought on cash payment and no service charges are taken. Keeping in view the customer's convenience, company also arranges vehicle collection service.
To get further details and information about the offers and services of this company, contact details are as follows:
Contact Persons: John Mike
Organization: Baba Sell My Car
Phone: 07866922222
Address: Marsh Road, Wembley HA0 1ES