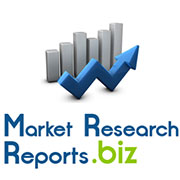 Thermoelectric Energy Harvesting 2014-2024
(PRWEB) May 30, 2014
Thermoelectric generators are devices which convert temperature differences into electrical energy. The principle phenomenon that underpins thermoelectric energy generation is known as the Seebeck effect: the conversion of a temperature differential into electricity at the junction of two materials.
Browse FUll Report with TOC: http://www.marketresearchreports.biz/analysis-details/thermoelectric-energy-harvesting-2014-2024-devices-applications-opportunities.
Although thermoelectric phenomena have been used for heating and cooling applications quite extensively, electricity generation has only seen very limited market in niche applications and it is only in recent years that interest has increased regarding new applications of energy generation through thermoelectric harvesting.
The new applications are varied and the vertical markets benefiting from new devices range from condition monitoring in industrial environments, smart metering in energy market segments, to thermoelectric applications in vehicles, either terrestrial or other.
This report gives an overview of devices, materials and manufacturing processes, with a specific focus on emerging technologies that allow for new functionality, form factor and application in various demanding environments. Whether it is operation in high temperatures or corrosive environments, applications with increased safety demands or components that need to be thin, flexible, or even stretchable, there is a lot of research and development work worldwide which is highlighted.
To Download Full Report with TOC: http://www.marketresearchreports.biz/sample/sample/206348.
Included in the report are interviews with potential adopters of thermoelectric energy harvesters and their views of the impact that the technology could have over their respective industries. Some of the application sectors include:
Waste heat recovery systems in vehicles: A large number of car companies, including Volkswagen, VOLVO, FORD and BMW in collaboration with NASA have been developing thermoelectric waste heat recovery systems in-house, each achieving different types of performance but all of them expecting to lead to improvements of 3-5% in fuel economy while the power generated out of these devices could potentially reach up to 1200W.
Wireless sensor network adoption.
Wireless sensors powered by thermogenerators in environments where temperature differentials exist would lead to avoiding issues with battery lifetime and reliability. It would also lead to the ability to move away from wired sensors, which are still the solution of choice when increased reliability of measurement is necessary.
Some applications have low enough power demands to operate with small temperature differentials, as small as a few degrees in some cases.
To Read More Reports With TOC: http://www.marketresearchreports.biz/analysis/206348
Table of Contents
1. EXECUTIVE SUMMARY AND CONCLUSIONS
2. INTRODUCTION
2.1. The Seebeck and Peltier effects
2.2. Designing for thermoelectric applications
2.3. Thin film thermoelectric generators
2.4. Material choices
3. OTHER PROCESSING TECHNIQUES
3.1. Manufacturing of flexible thermoelectric generators
3.2. AIST technology details
4. APPLICATIONS
4.1. Automotive applications
4.1.1. BMW
4.1.2. Ford
4.1.3. Volkswagen
4.2. Wireless sensing
4.2.1. TE-qNODE
4.2.2. TE-CORE
5. INTERVIEWS - COMMERCIALIZATION CONSIDERATIONS
5.1. Ford
5.2. Microsemi
5.3. MSX Micropelt
5.4. Rolls Royce
5.5. TRW
5.6. Volvo
6. MARKET FORECASTS
7. COMPANY PROFILES
7.1. EVERREDtronics
7.2. Ferrotec
7.3. Gentherm
7.4. Global Thermoelectric
7.5. greenTEG
Latest Reports:
Graphene Markets, Technologies And Opportunities 2014-2024
Browse Full Report with TOC: http://www.marketresearchreports.biz/analysis-details/graphene-markets-technologies-and-opportunities-2014-2024
Graphene markets will grow from around $20 million in 2014 to more than $390 million in 2024 at the material level. The market will be split across many application sectors; each attracting a different type of graphene manufactured using different means. The market today remains dominated by research interest but the composition will change as other sectors such as energy storage and composites grow. The value chain will also transform as companies will move up the chain to offer intermediary products, capturing more value and cutting the time to market and uncertainty for end users.
Interest in graphene remains strong. Companies on the market multiply every year and academic investment continues to pour in. For example, the European Union has committed 1 billion Euros over a decade to research on graphene and other 2D materials, while the Korean and UK governments have each, respectively, committed at least $40 and £24 million in the past two years. At the same time, several graphene companies have floated on the public markets, fetching large valuations and therefore demonstrating the continued appetite for investment in graphene. IDTechEx counts approximately $60 million of investment in private graphene companies over the years.
To Download Full Report with TOC: http://www.marketresearchreports.biz/sample/sample/198325.
The report provides the following:
A comprehensive and quantitative technology assessment covering all the main manufacturing techniques, highlighting key challenges and unresolved technical hurdles, and the latest developments
Ten-year forecasts at the material level segmented by application
Detailed breakdown of company revenues and investments
Detailed sector by sector market assessment outlining the addressable market size (where relevant) and assessing graphene's existing and potential value proposition vis-a-vis competition (ITO, graphite, activated carbon, silver nanowires, black carbon, metallic inks, etc)
Competitive landscape listing all the major competitors and their production technique and key products
Strategic insights on the state of the industry and key trends/drivers
Printing Equipment For Printed Electronics 2014-2025
Browse Full Report with TOC: http://www.marketresearchreports.biz/analysis-details/printing-equipment-for-printed-electronics-2014-2025.
The unique report addresses the applications and technologies of printing, curing and key integration equipment that is enabling printed electronics. The report assesses the performance of each printing and curing technology type, providing for each:
Assessment of capability and suitability to printing different types of materials
Analysis of existing uses of the printing technology in printed electronics
Trends and opportunities for the printing technologies
Leading suppliers and company profiles
This is assessed for the following printing and printed related manufacturing technologies:
Screen printing
Inkjet printing
Flexo printing (and offset)
Gravure printing (and offset)
Nano imprinting/embossing
Transfer printing Coating systems (Slot die and alternatives)
To Download Full Report with TOC: http://www.marketresearchreports.biz/sample/sample/197477.
The following post-printing processes are also covered, including
Thermal drying
IR and UV curing
Photonic curing
In addition, we cover companies working on equipment integration, manufacturing centers and government funded printed electronics initiatives and manufacturing centers.
About Us
Marketresearchreports.biz is the most comprehensive collection of market research reports. Marketresearchreports.biz services are especially designed to save time and money of our clients. We are a one-stop solution for all your research needs; our main offerings are syndicated research reports, custom research, subscription access and consulting services. We serve all sizes and types of companies spanning across various industries. For more information, kindly visit http://www.marketresearchreports.biz/.