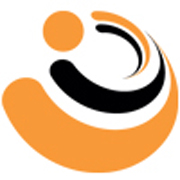 The changing nature of money is only one facet of the financial services revolution. -Scott Cook
(PRWEB) May 30, 2014
Directed predominantly towards financial consultants and investors, the cost-effective new addition from Research Optimus is designed to help savvy businesspeople incorporate financial modeling into their basic analysis strategies in order to accurately predict essential parameters like regarding profitability, economic profit, risk, working capital and future cash flow.
The service represents immense value for industrious financial consultants wishing to outsource the financial modeling process, increase their efficiency and direct their time towards acquiring new clients.
The benefits of a well-constructed financial model are vast and can help discerning clients pinpoint and address critical issues that may have otherwise gone unnoticed.
One of the major advantages of enlisting external financial modeling aid is the development of a complete understanding of financial metrics. This allows managers to evaluate the overall health of the business, identify its financial issues and interpret common trends. Other highly constructive outcomes include the ability to assess product and segment profit, develop an understanding of working capital needs, establish an accurate balance sheet, analyze and predict changing industry scenarios, evaluate cash flow and execute a tailor made budget. These are all essential business minded moves that help companies maximize efficiency, increase bottom lines and plan for future growth.
Those enlisting the expertise of the Research Optimus financial modeling team can rest assured that they are receiving the very best in industry standard service provision. The company has an impressive track record in providing first-rate support to investors, financial consultants and businesses managers determined to achieve their corporate goals.
Prakriti Pushp, Sales Manager at Research Optimus says "Our financial modeling experts are from top-tier business schools and can quickly create a robust model to help you understand a business, forecast its operations and identify critical issues. By using our financial modeling service, you get a team to support you with a wide range of experience that can build high-quality models across sectors."
The provision of a financial modeling service stands as a testimony to the company's commitment to providing a comprehensive range of premium quality financial support services that are both affordable and effective.
With prices starting at just $22 per hour and the flexibility to customize models to suit the exact needs of a client, financial modeling from Research Optimus is an intelligent choice accompanied by an array of measurable benefits.
For more information on Research Optimus and how its new financial modeling service can help businesses reach their end goals and targets, please visit: http://www.researchoptimus.com/financial/modeling.php.
About Research Optimus: For more than 10 years, Research Optimus has provided exceptional research and analytics services to businesses in the United States, Europe, Australia and New Zealand. Skilled and experienced in the business practices of major corporations, medium-sized businesses, start-ups and medical research firms in many major countries, we offer international research services in a variety of fields.
Research Optimus is part of Flatworld Solutions' web network utilizing appropriate analysts, subject matter experts, and managerial talents to service unique customer requirement globally.