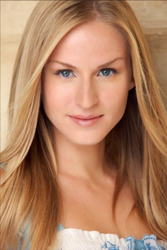 What a blessing to share how God is moving through the faith-bases film movement across our country...
Atlanta, Ga. (PRWEB) May 29, 2014
Actors, models, singers, dancers and comedians have the exciting opportunity to audition for international non-profit organization, AMTC. Performers ranging from amateur to professional are invited to Savannah, Ga. or Annapolis, Md. on Saturday, May 31. The auditions are free of charge and are open to anyone ages four and up. Through prayerful consideration, the AMTC team offers callbacks to mission-minded performers, who possess a teachable spirit and have a desire to become positive role models in entertainment.
If a performer receives a callback, he or she enters The Bridge Training Program. This unique Christian-based curriculum prepares performers for the international SHINE Conference, gives them styling and a professional photo shoot, provides hands-on training with industry professionals, and ultimately creates a fellowship of God-honoring performers, all striving for AMTC's mission to make good bolder.
Each audition is hosted by an AMTC Scout who is dedicated to seeing the Great Commission of Christ fulfilled in all areas of entertainment. The Savannah and Maryland/DC auditions will be scouted by Jenn Gotzon and Carey Lewis.
Jenn Gotzon, host at Savannah, Ga. auditions, is an actress, AMTC presenter, mentor and scout. She has been in several films including "Alone Yet Not Alone," and "God's Country." Jenn speaks about her journey through entertainment. "What a blessing to share how God is moving through the faith-based film movement across our country and how AMTC's ministry is a part of this journey. I look forward to meeting everyone and helping anyone who is being called to this industry. God bless and see you soon," Gotzon said.
Carey Lewis is co-founder of AMTC, and is currently the Chief Serving Officer of the organization. Lewis had a 'come-to Jesus' moment in 2006, which inspired her to transform AMTC into a ministry for Christ. Lewis speaks about the Lord's sovereignty. "When God appoints a person or a company to a mission, He will see it done and nothing on earth can stop it," she said.
Since 1982, Actors, Models and Talent for Christ has been traveling and searching the country for individuals that have a passion to be lights in the world of entertainment. By creating a community of Christian performers in eight major cities, AMTC elevates, educates and equips performers and launches them into one of the most important mission fields on earth: the media.
For more information about the May 31 Savannah, Ga. and Maryland/DC auditions, visit http://www.amtcworld.com/auditions. Details about what to wear, what to bring and how to prepare can be found in frequently asked questions. To receive regular updates and news, please follow AMTC on Twitter and Facebook.