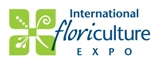 Portland, ME (PRWEB) May 29, 2014
Producers of the International Floriculture Expo have announced plans to co-locate the 2015 and 2016 edition of the floral industry's leading education program and trade show with the United Fresh Produce Association's United Fresh 2015, starting in Chicago June 9 -11, 2015 at McCormick Place. The floral and produce expos will be staged side-by-side, directly across from the Food Marketing Institute's FMI Connect. Together, the multiple events are building Chicago into the one-stop shopping and learning center for the food and floral retail industry.
"This move to Chicago opens up an array of buyer and supplier opportunities as we join with shows already attracting 15,000 attendees and 900 exhibitors," commented Bob Callahan, Show Director for Diversified Communications, owners and organizers of the International Floriculture Expo. "The combination of these powerful events will bring together cross-category retailers from high volume mass markets and mid-size grocers, to independent operators from the local, national and international markets."
"The International Floriculture Expo is the leading trade show and educational event serving the floral industry, and we believe it is destined to grow together with United Fresh and FMI Connect in Chicago in 2015 and beyond," said United Fresh President and CEO, Tom Stenzel.
Aside from location and the expanded opportunity the co-location presents, the International Floriculture Expo doesn't plan to change its focus on delivering value to the floral industry's buyers and decision makers. The dedicated pre-show education day will continue to take place on Tuesday, alongside education programs offered by United Fresh, FMI Connect, and other FMI Connect partners. All exhibit halls will open for a two day exhibition on Wednesday, June 10, with International Floriculture Expo's exhibit hall located alongside United Fresh, and a main aisle running down the center of the North Hall equally dividing the two shows; FMI Connect and its partners will be located across the main concourse in the South Hall. A special-feature Center Stage will anchor the back of the partnering exhibitions in the North Hall, hosting a shared schedule of demonstrations and presentations between the floral and produce events.
This news comes as the 2014 edition of the annual floral trade event is set to kick off in New Orleans in less than two weeks, June 10-13, 2014. For more information about the 2014 event, and future plans for the 2015 event in Chicago, visit http://www.floriexpo.com.
About International Floriculture Expo
International Floriculture Expo (IFE) is the leading trade exposition and educational conference for mass market retailers, supermarkets, garden centers, retail florists, growers, nurseries, event floral designers, and other retailers of floral and foliage products. The annual event brings together more than 225 exhibit suppliers and 500 pre-qualified floral industry buyers, merchandisers and decision makers for a full day of education and three days of networking, sourcing and celebrations of the floral industry. The event is owned and produced by Diversified Communications, based in Portland, Maine, US; Diversified provides information and market access through face-to-face events, publications and online across a number of industries including: floral, seafood, foodservice, natural and organic, healthcare, commercial marine and business management. Diversified operates divisions in the US, Australia, Hong Kong, India, the UK and Canada. http://www.floriexpo.com
About United Fresh Produce Association
Founded in 1904, the United Fresh Produce Association serves companies at the forefront of the global fresh and fresh-cut produce industry, including growers, shippers, fresh-cut processors, wholesalers, distributors, retailers, foodservice operators, industry suppliers and allied associations. From its headquarters in Washington, D.C. and Western Regional office in Salinas, Calif., United Fresh and its members work year-round to make a difference for the produce industry by driving policies that increase consumption of fresh produce, shaping critical legislative and regulatory action, providing scientific and technical leadership in food safety, quality assurance, nutrition and health, and developing educational programs and business opportunities to assist member companies in growing successful businesses. For more information, visit http://www.unitedfresh.org or call 202-303-3400.