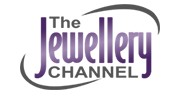 Our '200 New Items' bonanza is sure to give shoppers of every preference something to be absolutely enchanted by.
(PRWEB UK) 30 May 2014
On Saturday (May 31), The Jewellery Channel (TJC) is offering a wealth of stunning new items that will be sure to tickle everyone's fancy, no matter what their individual style preference. In addition to the superb sparkle under the spotlight, the affordable price tags will be equally thrilling.
Customers already familiar with TJC's popular TV shopping network will know that part of the fun is their passionate celebrity presenter team showcasing the outstanding items on offer.
The '200 New Items' bonanza will kick off at 2am on Saturday morning with none other than Gemma Hadley - people will have seen this stylish TV veteran presenting for ITV, SKY and other channels.
At 6am, Chloe Marshall (a familiar face from the Breakfast Show) will take over the reins, followed by Ellis Ward (people will have seen her performing at London's West End) from 10am.
Steve Milne, previously a presenter for ITV and Channel 4, will be delighting viewers from 2pm, then at 6pm bubbly Stacey Ellis will take over, followed by Carmel Thomas (otherwise known during her illustrious TV presenting career as 'The Gem of the Emerald Isle') at 10pm. Carmel will be closing the glamorous red carpet event at midnight.
Just some of the must-have jewellery on offer for a total steal are the Japanese Akoya Pearl Hoop Earrings in Sterling Silver (1.500 Ct.) and the Arizona Sleeping Beauty Turquoise Drop Earrings in Platinum Overlay Sterling Silver (2.000 Ct.) – both for just £29.99.
Jewellery connoisseurs will be nothing less than wowed by items such as the 9K Yellow Gold London Blue Topaz Solitaire Ring (14.250 Ct.) for only £199.99; the 14K White Gold Tanzanite (0.75 Ct.) and Diamond (1.000 Ct.) Ring for just £299.99; the designer ILIANA 18K White Gold Diaspore Solitaire Ring (1.150 Ct.) for £499.99; plus the fabulous ILIANA 18K White Gold Boyaca Colombian Emerald (1.05 Ct) and Diamond (1.250 Ct.) Ring for a mere £899.99.
To tune into this exciting event on TJC's dedicated TV network, shoppers can either visit their website (http://www.thejewellerychannel.tv) or switch to the following channels:

Freeview 49 (24/7)
Sky 650 (24/7)
Freesat 815 (24/7)
Virgin Media 757 (24/7)
Managing Director of The Jewellery Channel, Colin Wagstaffe, commented on TJC's latest offering: "Since we are passionate about jewellery ourselves at TJC, we know that enthusiasts are always on the lookout for fresh stylish sparkle at reasonable prices. Our '200 New Items' bonanza is sure to give shoppers of every preference something to be absolutely enchanted by."