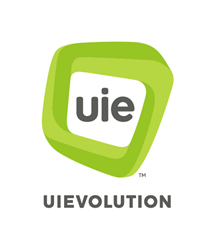 Seattle, Washington (PRWEB) May 29, 2014
UIEvolution, a global leader in connected screen software and solutions, announced today it was asked to present at the Telematics Detroit 2014 Conference and Exhibition in Novi, MI on June 4, 2014. CEO and President Chris Ruff will lead a panel titled Best of Enemies: Creating an In-Car App Framework. UIEvolution will also be demonstrating the company's extensive products and solutions in providing a safe and seamless experience for smartphone users in their vehicles.
Telematics Detroit is the world's largest and most influential business-focused conference and exhibition for the entire telematics ecosystem. This is the 14th annual conference, bringing together more than 1,800 executives to network and share knowledge with pioneers and decision-makers in the wireless automotive and mobile space.
Chris Ruff will present to delegates on solutions to creating an in-vehicle framework. Panelists will examine the differences between open source platforms for developing cutting-edge content for the vehicle and closed proprietary systems to ensure a higher level of security.
In addition to presenting, UIEvolution will be demonstrating the company's products and solutions to providing a safe and seamless experience for smartphone users in their vehicles. On display at the event will be the many features to UIEngine™, a cloud-based software system for application logic and cross-platform delivery that creates a simplified, connected app experience for drivers. These features offer the highest level of performance in terms of design, quality, user-friendliness and user experience for in-vehicle systems.
UIEvolution's UIEngine™ continues to be widely adopted by many of the world's largest automotive OEM and Tier 1 manufacturers, including Toyota, Lexus, Nissan, DENSO, Clarion, Fujitsu ten, Pioneer, Panasonic and others. To learn more, visit http://www.uievolution.com/automotive or visit the UIEvolution team at Booth 76 during Telematics Detroit 2014.
About UIEvolution
UIEvolution is a leading mobile solutions provider for Fortune 1000 companies. We help companies take full advantage of connected screens by extending their brands, delivering their unique business objectives, and ensuring that the devices that create the mobile lifestyles of their customers are joined in a continuous thread - smartphones, tablets, smart TVs, and automotive applications. UIEvolution combines world-class consultative services and deep industry knowledge with the proven UIEngine & Evolution Platform. Headquartered in Seattle with offices in Tokyo and Honolulu, UIEvolution has a 13-year track record with clients like Toyota, AT&T, Microsoft, Disney, Princess Cruises, Samsung, Clarion, Mitsubishi, and NTT.
Visit online: http://www.UIEvolution.com Follow on Twitter: @UIEvolution