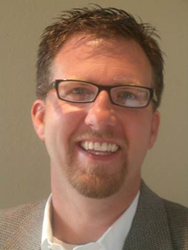 He will be an asset to our clients with his vast knowledge of the insurance industry.
Hartford, CT (PRWEB) May 29, 2014
NEOS LLC, a management consulting and technology services firm, announced that Steve Leigh, a former Gartner insurance industry analyst, has joined NEOS as a Managing Consultant in its rapidly growing insurance practice. Leigh is responsible for business development, project execution and content creation specific to NEOS' insurance clients.
Ernst Renner, Managing Partner at NEOS, says, "We are very pleased to welcome Steve to the NEOS team. He is going to be a great addition. At NEOS, we aim to hire those who have really been immersed in our target industries: insurance, information media and financial services. Steve fits the bill and will be a real asset to our clients with his vast knowledge of the insurance industry."
Leigh's addition to the firm will further NEOS' ongoing commitment to provide innovative solutions to its insurance clients. Leigh will be a part of the team that assists clients in moving beyond their legacy product, process, and system constraints and creating solutions needed to drive revenue, reduce cost, and promote growth.
Leigh has worked for 25 years in the insurance industry developing ways to increase business value using various technologies. More recently, he has worked at Gartner as an industry analyst, advising insurers and industry vendors on major trends. Leigh will use his industry insight to expand on NEOS' insurance offerings and client base.
About NEOS LLC
NEOS is a management consulting and technology services firm with unparalleled experience in holistic modernization, enterprise data and business operations consulting throughout the US, Europe, the Middle East and Asia. Clients range from large mid-cap companies to the Global 1000 segments including financial services, insurance and media. Services also include process, organizational and operational consulting, enterprise architecture strategies and design, reviews and planning, deployment and data analysis. NEOS is the parent company of Vgo Software that specializes in modernization analysis and conversions solutions.
For more information about NEOS, visit http://www.neosllc.com.
About Vgo Software
Vgo provides the expertise, solutions, tools, and proven methodologies that insulate organizations from the complexities of change and accelerate application modernization. Supported technologies include IBM, Sybase, Oracle, and Microsoft. Modernization and conversion tools include Evo, (Oracle Forms® to Java), ART™, (Application Portfolio Assessment for Oracle Forms® and PowerBuilder Applications), and Evolutions™ (Application Conversion Methodology). Vgo Software is one of only two companies worldwide certified by Oracle Corporation to modernize Oracle Forms clients.
For more information about Vgo Software, visit http://www.vgosoftware.com.