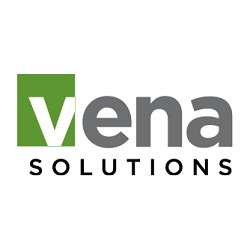 We have now grown to a size and level of organizational sophistication that warrants a Chief Strategy Officer. -Don Mal, CEO of Vena Solutions
Toronto, Canada, London, England (PRWEB) June 05, 2014
Vena Solutions, a leading provider of Corporate Performance Management (CPM) cloud-based software, has experienced unprecedented quarterly growth since its launch in 2011.
The company's increasing number of both international client wins and overseas partnership agreements have precipitated the creation of a new, vital role to oversee this rapid expansion.
Vena is pleased to announce the appointment of Tim Dearden to the role of Chief Strategy Officer and Managing Director, focusing on Global Strategy and Risk and International Business Development.
In his new position, Dearden is responsible for the overall strategic direction of Vena as well as the company's formal expansion into new markets around the world.
Prior to this appointment, Dearden oversaw Vena's financial operations in the role of CFO and previously ran Strategy, Consolidated Reporting and Finance Renovation functions at Morgan Stanley.
"Tim brings a wealth of knowledge, deep industry expertise and practical, yet strategic, thinking to this new position," said Don Mal, CEO, Vena Solutions. "Vena has been surpassing its sales and customer acquisition targets quarter after quarter and we are on track to continue in this direction.
"We have now grown to a size and level of organizational sophistication that warrants a Chief Strategy Officer. Tim's proven track record as CFO, coupled with his in-depth knowledge of Vena's operations, make him the natural candidate for the job."
Dearden adds, "Since Vena's inception, I have witnessed incredible client acquisition and growth due to the quality of our solution and its strong value proposition in today's mature CPM market."
"Now is the time for Vena to strategically grow. Given our early success in the Caribbean, Europe, Asia and Africa, taking on a major international expansion is a natural stepping stone for us to get to the next level of maturity as an organization."
About Vena Solutions
Vena Solutions is a unique, web-based application that dramatically enhances the operational efficiency of mission-critical finance and accounting processes by combining an organizations' existing investments in Microsoft Excel® with the power, security, and control of an enterprise-scale solution.
http://www.venasolutions.com
Connect with us on LinkedIn!