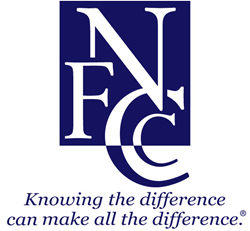 It is disconcerting that graduates cross the stage with a diploma in one hand and student loan debt in the other.
Washington, DC (PRWEB) May 29, 2014
The National Foundation for Credit Counseling® (NFCC) Financial Literacy Survey revealed that U.S. adults have a varied range of opinions and experiences when it comes to how they view student loan debt.
By a two-to-one margin, borrowers were more likely to say that their student loan was a good investment than a bad investment. At the same time, however, more U.S. adults would not recommend student loans as a way to finance a college education compared to those who would recommend doing so. Some felt that if they had realized the amount of student loan debt that they would accumulate, they never would have taken out the loan(s).
Many adults say that they would have benefitted from financial counseling on both ends of the loan - before taking out their loan, as well as after – for many admitted that it is difficult to find the right student loan repayment program for their situation.
Others in the survey expressed interest in obtaining a graduate degree, but felt they could not afford it. Some predicted that they would probably still be paying for their own student loan when their children begin college.
"It is disconcerting that graduates cross the stage with a diploma in one hand and student loan debt in the other," said Gail Cunningham, spokesperson for the NFCC. "Young professionals face a tepid job market, which could make repayment even more difficult. However, NFCC member agency certified financial counselors stand ready to help borrowers find programs that are appropriate for their budget and unique situation."
Even if a person secures a good-paying job, an average student loan debt of close to $30,000 can start graduates off in a financial hole, especially as interest continues to accumulate on their loan. While the federal government offers a number of income-based repayment plans for borrowers of all income levels, sorting through them to find the right plan can be challenging. NFCC certified financial professionals can help graduates identify optimal repayment plans that can minimize the amount of interest paid over the life of the loan, while maintaining an affordable monthly payment.
Because student loans are reported to the credit bureau, depending on how they're handled, they can either wreck a person's credit history or help build a positive one. When student loan activity is reported, it is treated as an installment loan, thus paying a student loan on-time or paying it late will be treated like other installment debts such as car payments. Since payment history is a highly weighted element of the credit scoring model, ignoring student loan payments can have a long-term negative impact on a person's credit report and subsequent score, thus potentially hindering future borrowing power.
Cunningham noted that some employers will pull credit reports as part of the hiring process, thus a poor report could count against the applicant. To counter this, those who have already fallen behind with their student loan payments should be prepared to present a solid plan of action that identifies the steps that will be taken to improve their credit situation moving forward.
Graduates, even those who remain unemployed, are advised to make repayment arrangements before their grace period or deferment expires. By doing so, they will not risk the negative consequences associated with missed payments. For help understanding the options available and determining the most suitable repayment program, reach out to a certified professional at an NFCC member agency. To be automatically connected to the agency closest to you dial (800) 388-2227, or to find an agency online, visit http://www.NFCC.org.
-30-
About the NFCC
The National Foundation for Credit Counseling (NFCC), founded in 1951, is the nation's largest and longest serving national nonprofit financial counseling organization. The NFCC's mission is to promote the national agenda for financially responsible behavior, and build capacity for its members to deliver the highest-quality financial education and counseling services. NFCC Members annually help millions of consumers through more than 600 community-based offices nationwide. For free and affordable confidential advice through a reputable NFCC Member, call (800) 388-2227, (en Español (800) 682-9832) or visit http://www.nfcc.org. Visit us on Facebook: http://www.facebook.com/NFCCDebtAdvice, on Twitter: twitter.com/NFCCDebtAdvice, on YouTube: http://www.YouTube.com/NFCC09 and our blog: http://financialeducation.nfcc.org/.
About the survey
The 2014 Financial Literacy Survey was conducted online within the United States by Harris Poll on behalf of the NFCC between March 4 and March 6, 2014 among 2,016 adults ages 18+. For complete survey method, including weighting variables and subgroup sample sizes, please contact Gail Cunningham.