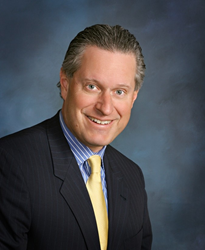 Why pay more? Understand what a great relocation can do.
Raleigh, North Carolina (PRWEB) May 30, 2014
Best Raleigh Relocation Services package provided by two experts on Triangle housing. When thinking about relocating to the Raleigh, North Carolina area (the Triangle) what should be the important factors and which data will be used to confirm the perfect home purchase? To start with, location is the most important factor. But what does that mean?
Location means schools. Which schools have the best k-12 scores? When Andy May first moved to North Carolina this data wasn't available and the relocation buyer would ask their Realtor. Now, that data is available. While costly, the consumer can access it through trusted and licensed professionals like Lynn Furr and Andy May, the mortgage expert.
Location also means knowing where home prices are rising and/or where land is plentiful and will remain that way. Where are the hot-spots for shopping, sampling great specialty shops (like Lafayette Plaza), and/or having a great meal. And of course, crime statistics. Many Realtors will simply talk in generalities. "Oh, my children got a great education there". And then of course, the next question is where did junior go to college? Test scores, housing data, and trusted professionals that are licensed (right now banks and credit unions are not required to hire licensed loan officers) is the best way to go.
Find the best Triangle Realtor and the best mortgage expert by searching the history of the buyer's options on google. Check out past experiences and longevity in the business. If, like Andy May, there are zero BBB complaints ever to date (that spans nearly 25 years) then the consumer is in a trusted relocation relationship.
Don't be fooled by relocation services that discount the Realty fee and give the consumer 1/2 back. Call Lynn Furr at 919 306 0018 or Andy May at 919 771 3379.
Get the most value out of a home sale or purchase by working with licensed professionals that have significant experience. Why risk your biggest asset to an 18 year old unlicensed person at a bank or credit union (these "loan officers" are often times unlicensed, although afforded lofty titles)? Find additional information from Andy May at Andy May's blog. ADRMortgage.com was founded by Andy May in 2005. Refinance, Purchase, VA, FHA, and nearly every loan product - for additional information, please go to http://www.adrmortgage.com or contact Andy May directly. License number 103418.