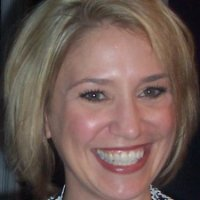 Jill brings to Stefanini an impeccable track record of sales leadership success with prior global IT services companies.
Southfield, MI (PRWEB) May 30, 2014
Stefanini (http://www.stefanini.com), a leading global IT services company, announced today that Jill Mannaioni has joined Stefanini as Vice President of Business Development. She will be based at the company's Southfield, Michigan U.S. headquarters, and will report to North America CEO Antonio Moreira.
Ms. Mannaioni has built a career as a results-driven sales leader with expertise pursuing, structuring, and closing multimillion-dollar contracts for IT services companies. Her responsiveness and her keen ability to help clients achieve their vision will benefit Stefanini's growing North American customer base.
Mannaioni's depth of industry experience includes leading a national business development team to record growth, managing the fiscal objectives and overall strategy for global account teams, structuring multi-million dollar, global outsourcing deals, and working with clients to help plan their strategic and short-term staffing needs. A seasoned veteran of the IT consulting industry, Mannaioni has worked for companies such as Cap Gemini/Sogeti, EDS, LogicaCMG, and Keane.
"Jill's entire career has been in building, growing, and managing successful customer relationships. She will be a valued member of our leadership team as Stefanini continues to grow its base of customers in North America," said Moreira. "She brings to Stefanini an impeccable track record of sales leadership success with prior global IT services companies.
"Today's IT environment is increasingly complex with the continued emergence of mobility, big data, and other key trends," said Mannaioni. "At the same time, CIOs are under enormous pressure to align IT with the business to differentiate products and services. Stefanini is well suited to partner with customers, and lead them along this journey. I'm excited to be joining the company at this critical time and help clients with their IT endeavors."
About Stefanini
Stefanini is a global IT outsourcing services company with locations in 33 countries across the Americas, Europe, Australia, and Asia. Since 1987, Stefanini has been providing offshore, onshore, and nearshore IT services, including application development services, IT infrastructure outsourcing (help desk support and desktop services), systems integration, consulting, and strategic staffing to Fortune 1000 enterprises around the world. Clients benefit from Stefanini's financial stability, sustained year-over-year growth, and zero net debt. The corporate global headquarters is located in Sao Paulo, Brazil with European headquarters in Brussels and North American headquarters in metropolitan Detroit.
Editorial Contacts
William Riley
Stefanini
248-263-5261
william.riley(at)stefanini(dot)com