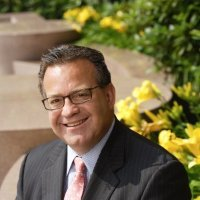 "I am extremely excited to join a team of people dedicated to using technology to improve student learning experiences …."
Boston, Mass. (PRWEB) June 02, 2014
Six Red Marbles today announced that its Board of Directors has named Bob Fogel as the company's new Chief Executive Officer.
"Bob has a deep background in education, having worked in leadership roles at both non-profit academic institutions as well as startups," said Mike Booth, Six Red Marbles board member and partner at Calvert Street Capital Partners. "But it is Bob's track record as an innovative leader who has achieved impressive success developing online learning programs for a wide range of students that has us most excited about him joining the Six Red Marbles team."
For more than 20 years, Six Red Marbles has been partnering with publishers, schools, non-profits and technology companies by developing interactive curriculum, online courses and other educational technology products that help engage students and create rich personalized learning experiences.
Fogel joins Six Red Marbles from Fullbridge, Inc., where he served as the Chief Program Officer and led the technology platform and content development efforts, including the creation of a metrics-based competency development program providing hybrid-learning business courses for undergraduates, lawyers, veterans and a variety of other populations.
"Six Red Marbles has been a leader in learner-centric design and a trusted partner to many companies in the K-12 and higher education communities," Fogel said. "I am extremely excited to join a team of people dedicated to using technology to improve student learning experiences and help teachers, administrators and parents make better decisions about instructional materials for their kids."
Before joining Fullbridge, Fogel held leadership positions at a number of higher education academic institutions, including the Harvard Business School, Harvard Graduate School of Education and Babson College. He also has a military background, having served in active duty and as a reservist member of the U. S. Coast Guard for over 30 years.
Fogel joined Six Red Marbles full time on May 27th.
About Six Red Marbles
Six Red Marbles is an award-winning creator of innovative digital and print-based learning programs and educational solutions. As the largest US-based provider of learning experience design, content development, and related technology services, the Company works on approximately 250 projects each year for more than 50 customers including publishers, schools, universities, foundations and technology companies. Having identified a set of six core natural learning principles, Six Red Marbles is able to partner with customers to develop interactive and engaging products that support personalized learning for students across the early childhood to adult education markets. Backed by Calvert Street Capital Partners, a lower middle market private equity group, the Company is headquartered in Boston, MA, and has additional offices in Baltimore, Austin and Delhi, India. More information can be found on Six Red Marbles at http://www.sixredmarbles.com and on Calvert Street Capital Partners at http://www.cscp.com.