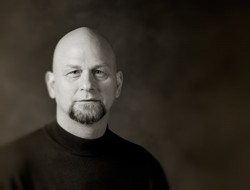 Schaumburg, Illinois (PRWEB) May 31, 2014
From 1989, Ellis Amdur has worked as a crisis intervention specialist. His job could be summed up as striving to help people in extreme psychological states pull themselves back from the brink of violence, suicide or emotional and psychological breakdown. Often, this entails helping other people who must intervene or even live with people who are on the edge.
Nowhere is this dilemma more difficult than within families. It is one thing to be a police officer called to an emergency or a social worker interviewing someone in a hospital or homeless shelter; it is another situation entirely when the person you fear most may be the person you love most. It became clear early on in his career that Amdur could only help a few people and even fewer families. He began to teach: first law enforcement officers, and then others, from social service professionals and hospitals to correctional and parole/probation officers—and eventually families. Even as an instructor, however, there was only so much information Ellis could present, so he began a series of books, now nine in number, that are profession/context specific guidebooks to crisis intervention. The one dearest to his heart is this one: for families.
Ellis Amdur has published this series himself, in book form, and here it is, anew, in the eBook format. He has written this book with several qualities: the information is both comprehensive and clinically sound—just about any situation a family member can get into with their mentally ill loved one is covered, in ordinary human language; the book is easy to read and easy to use—one can certainly read it cover-to-cover, but because each chapter is 'stand-alone,' you can open it to the specific issue that you are encountering right now; finally, the book is not detached—Ellis has cared for mentally ill family members of his own, and knows how helpless—and even frightened—one can feel. It is Amdur's hope that one can feel his presence in the words they read, and that it will empower families to achieve a greater level of safety, calm and even joy with their loved one who suffers from a mental illness.
When asked about projects on the horizon, Amdur noted, "I will be releasing several more books in the coming year: "Shapeshifting," co-written with former police sergeant Lisabeth Eddy, is a comprehensive book on scenario training for hostage negotiators, and "Body and Soul," is an account of two therapeutic encounters of my own, with two very desperate people, where beyond any 'therapeutic technique,' it was the relationship between us that proved to be healing."
For more information on "In the Eye of the Hurricane" or any other book in the series, contact Ellis Amdur at inquiries(at)edgework(dot)info or visit his website http://www.edgework.info.
eBooks2go is a digital solutions provider for independent authors and publishers.