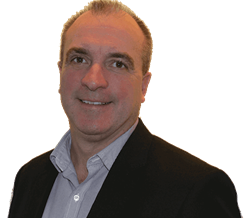 These kinds of collaborative presentations is integral to Entry's customer service model.
London, Ontario (PRWEB) May 31, 2014
Mark Donais, CEO and founder of Entry Software, is pleased to announce that his company is jointly hosting a Wednesday, June 18th Webinar (11 a.m., EDT) with the highly respected Ivey Business School at Western University. Dr. Nicole Haggerty, PhD, Associate Professor of Management Information Systems at Ivey, will present the Webinar, entitled IT-Enabled IT Organizations – Making Sense of IT Frameworks and Using Technology to Improve Your IT Organization.
During the one-hour Webinar, Dr. Haggerty will share information and insights that will prove to be beneficial for small IT departments, software companies and IT businesses, regardless of maturity level. Her sole goal will be to help them maximize the value of their IT infrastructure and the productivity and efficiency of their IT staff and entire enterprise team. Her presentation will focus on a number of critical topics:
A synthesis of well-known IT frameworks that hold the promise of being the solutions to the specific challenges of audience members.
Applying the best framework for a business, so it can advance to the next level of IT maturity, and the benefits to be gained and the cost factor.
Highly usable strategies that will transform IT organizations, regardless of their software development processes or project management practices benchmarked against leading industry maturity models, such as CMMI and OPM3.
Examples and case studies of how similar businesses are using IT to enhance work practices and succeed in their industries.
"These kinds of collaborative presentations is integral to Entry's customer service model," said Donais. "We are particularly honored to have Dr. Haggerty as the Webinar presenter. Not only is she a terrific teacher and lecturer, but also is world-renown for her leadership of a project that allowed fourth-year honors business students at Ivey to travel to various African nations to help business school students master case learning."
Donais added that Dr. Haggerty would bring the same level of passion and commitment to the Webinar where she will explain the integration of key aspects of maturity models with core concepts and practices involving IT governance (COBIT) and service management (ITIL) into a single, SME-focused, usable framework. She will then describe the practical steps of applying this integrated framework to the specific situation and needs of any IT organization.
"Despite the proficiency and beneficial outcomes derived from our TeamHeadquarters v. 7.0 product, we know what these businesses and their IT managers and staff managers need and seek. They want information and guidance to operate any IT infrastructure and software product more effectively and with a maximum contribution to their companies' bottom line," added Donais. "We consider it a professional responsibility to create opportunities such as the June 18th Webinar for small and medium IT departments, software companies and IT businesses, which may not otherwise have access to such important content and someone of Dr. Haggerty's reputation."
The Entry Software/Ivey Business School Webinar – IT-Enabled IT Organizations – Making Sense of IT Frameworks and Using Technology to Improve your IT Organization – is Wednesday, June 18, 2014, at 11 a.m., EDT.
Please click here to register for the Webinar.
About Dr. Nicole Haggerty, PhD
Nicole Haggerty is an Associate Professor at the Ivey Business School, who received her Honors degree in Business Administration from Ivey during 1989. Upon completion of her undergraduate degree, she was a top manager in the marketing and operations functions of a medium-sized, service-based firm in London, Ontario as well as working for other companies. She returned to the Ivey Business School in August 1998 to pursue a Ph.D. in Management of Information Systems, completing it during 2004. She received Ivey's 2012 Emerging Leaders Award and The Case Centre's 2014 Annual Business Education "Oscar" in the Case Writing Competition for her development of Service Learning in Africa, an HBA elective at Ivey.
About Entry Software Corporation
Entry Software Corporation is a leader in providing effective work management solutions to various industries around the globe. Its product, TeamHeadquarters, is a fully integrated palette of unique solutions for IT, Product and Service departments. TeamHeadquarters creates value through cost reduction, improved operating efficiency and enhanced customer communications.