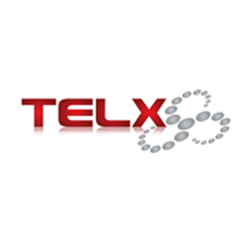 Miami, FL (PRWEB) May 30, 2014
The Internet is drastically transforming today's economic structure as well as business methods. With improper care, commercially sensitive data could be leaked by an employee; internet access could be abused through viewing of inappropriate sites in the workplace; bandwidth could be wasted due to video streaming; and productivity could be lost with IM and idleness. Without monitoring and regulating Internet and computer activities, some businesses could be having issues. Telx Computers, a Miami Tech Support company, announces they are now offering businesses tracking of online activity so employers can track employee actions, information, and productivity.
Internet-related jobs cause Internet-related activities that badly affect employees' productivity and company benefits. Internet usage monitoring for businesses will meet the needs of employers to maximize their productivity and benefits levels. Monitoring employees' Internet activity is done remotely through a real-time monitoring server from Telx Computers.
All Internet activity can be tracked in the real-time monitoring screen. Business owners can review every email that is sent and received and monitor any sensitive words or content to company information. Employee internet access can also be monitored to track what sites are visited. Employee Internet usage monitoring provides an important role in controlling and managing employee activity.
There are several benefits to Telx Computer's new monitoring employee email and Internet activity, especially when it comes to analyzing online activity. Employers can not only see what employees are doing, but can make them accountable for how they spend their time on the computer. It changes decision-making and saves money by helping employees to remain productive.
About Telx Computers:
The Miami computer services company's goal is to enable their clients to earn profits from their core business, while ensuring that they comply with the technology market environment requirements in the most cost effective manner. Telx's staff is committed to excellence, and that is found in all of their many different services.
Telx offers 24x7 Help Desk Services with High-quality remote support every hour of every day when needed, Telx is a phone call away. Cloud Services with full suite of online pc tech support, Telx's data center is secure and always available 24/7 with top layer of backup system for emergencies.
For more information, contact Telx Computers directly by calling 1-800-MY Telx 4 (698-3594) or use their LIVE CHAT button option on their website to speak with a live operator - http://www.telxcomputers.com/.