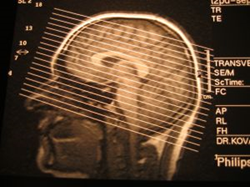 Between 2006 and 2010, there were about 138 million emergency department visits and 1.7 percent of the patients received a diagnosis of traumatic brain injury, the report states
New York, N.Y. (PRWEB) May 30, 2014
The rate of emergency room visits for traumatic brain injuries saw a 30 percent growth in the period between 2006 and 2010, according to researchers at the University of Pittsburgh School of Medicine. The results of the study published in the May 14 issue of the Journal of the American Medical Association (JAMA), analyzed data from the Nationwide Emergency Department Sample database, which looked at data on emergency room visits, according to the report.
Between 2006 and 2010, there were about 138 million emergency department visits and 1.7 percent of the patients received a diagnosis of traumatic brain injury, the report states. Emergency room visits for traumatic brain injury, during this period, rose at a rate eight times higher than the rate for total visits to emergency rooms, according to the article. Also, the study showed that the biggest increase in traumatic brain injury was seen among children younger than 3 years and adults over 60.
According to the U.S. Centers for Disease Control and Prevention (CDC), between 2006 and 2010, falls were the leading cause of TBI, accounting for 40 percent of all brain injuries in the United States that resulted in an ER visit, hospitalization or death. About 55 percent of brain injuries among children 14 years and under were caused by falls as were 81 percent of brain injuries in adults 65 and older, the CDC states.
Brain injuries not only pose serious physical challenges for patients, but also impose severe financial burdens on them, said New York personal injury lawyer Kenneth A. Wilhelm. "A person who suffers a traumatic brain injury may never be the same person again. They may undergo significant changes in personality and behavior not to mention losing the physical and mental abilities they once had."
The results of this study are encouraging because they show that people in general are more aware of the dangers posed even by the so-called milder head injuries such as concussions, Wilhelm said. "We now know that concussions, whether they are suffered on the football field or in a car accident, can have significant long-term effects. So, it is critical that all head injuries get prompt medical attention and treatment."
The emergency room is where a head injury is initially evaluated, which is why this evaluation is crucial, Wilhelm said. "Going to the ER right away and getting a prompt diagnosis will help the injured victim get the treatment and care he or she needs. This gives them the best shot at a quick and, hopefully, a full recovery."
About the Law Offices of Kenneth A. Wilhelm
The Law Offices of Kenneth A. Wilhelm is a personal injury litigation firm with an unwavering dedication to its clients. With more than 42 years of experience, our firm strives to obtain the best compensation for those who have been injured or those who have lost a loved one due to an accident or by someone else's negligence. We handle cases dealing with personal injury, medical malpractice, wrongful death, train accidents, workers' compensation, dental malpractice, motor vehicle accidents, pedestrian accidents, rape, paralysis, comas, seizures, false arrest, lead poisoning, trips and slips and falls, falls on sidewalks or stairs, elevator accidents, construction accidents, building collapses and explosions, Erb's palsy, cerebral palsy, brain damage, blindness, hearing loss, dog bite cases, fire and smoke inhalation accidents, bicycle accidents, falls from windows or scaffolds, food poisoning injuries, carbon monoxide accidents, and many other types of accidents and injuries.
Please contact our New York personal injury attorneys TOLL FREE 24 hours a day, 7 days a week at 1-800-WORK-4-YOU (1-800-967-5496). WE CAN EVEN COME TO YOU. There is no attorneys' fee unless we recover money for you. We can also help with personal injury cases in New Jersey, Connecticut, Pennsylvania, or Florida. If you have been seriously injured in any of the 50 U.S. states, please call us and we will try to help you with your case.
Other TOLL FREE phone numbers for us are:
1-800-RADIO-LAW, 1-888-WYPADEK, OR 1-800-LAS-LEYES
The Law Offices of Kenneth A. Wilhelm 
445 Park Ave, 9th Floor 
New York, NY 10022 
(212) 545-7373
Please visit us at: http://www.WORK4YOULAW.com