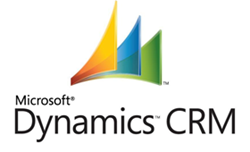 Wilmington, DE (PRWEB) May 30, 2014
Intellitec Solutions, based in Wilmington, DE, has announced a series of webinars around Microsoft Dynamics CRM. Fueled by the success of past sessions, and the growing demand for new features and functionality upwards of 100 attendees are excepted to attend.
The agenda will feature an introduction to Microsoft CRM specifically tailored to Dynamics ERP users, as well as a look at integrating sales and accounting to increase the speed of sales, receive cash faster, and spend less time reconciling data between departments. Businesses using or interested in learning more about Microsoft CRM can sign up for these webinars by contacting Intellitec solutions at 866-504-4357, or visiting the registration page.
About Intellitec Solutions
Intellitec Solutions is a leading ERP and CRM provider strategically located along the influential business corridor between Washington and Philadelphia. Specializing in Dynamics GP, Dynamics SL, Microsoft CRM and Intacct, they have conducted thousands of engagements helping companies in diverse industries choose and implement software solutions to improve financial or customer relationship management. Using a proven system designed to maximize efficiency and business insight, Intellitec Solutions team of seasoned professionals provides value-added expertise to their clients. For more information or to schedule a demo of our solutions, please call 866-504-4357.
# # # #
All products mentioned in this release are trademarks or registered trademarks of their respective holders.