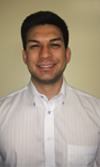 "I have a mission in America to bridge the cultural gap with my Japanese heritage," said Mr. Welch.
Tustin, CA (PRWEB) May 29, 2014
Over the past decade Absolute Exhibits has added a significant number of native speaking personnel to the sales team. It has been the experience of the sales team that clients that come to USA trade shows with the incredible amount of paperwork, union jurisdictions, rules and regulations require more than a trade show exhibit builder that just rents them exhibition materials. Absolute Exhibits has a large foreign language speaking clientele that speak German, Spanish, Portuguese (Brazil), Arabic, Japanese, Vietnamese, French, and Italian. With the addition of Ryan Welch to the sales team and his background living in Japan another cultural gap has been filled.
Mr. Welch grew up in San Diego, California; however, he spoke Japanese as his first language for many years. He attended Soka University and spent a semester in Japan. Upon graduation he returned to Japan and entered the business world. He worked in the overseas department of cosmetics manufacturer, Naris, based in Osaka, Japan. He worked in account management for the Indonesian and Vietnamese markets launching new products into those areas and also worked on the development side gathering new vendors for raw products and packaging materials. Immersed in the Japanese culture, Mr. Welch was the first foreigner Naris hired and the only employee that acted as a spokesperson and translated English documents into Japanese.
"I have a mission in America to bridge the cultural gap with my Japanese heritage," said Mr. Welch. I want to give Japanese companies the right tools to work within the American marketplace by helping them to understand the American way of doing business which I see as so different than what I experienced in Japan." Absolute Exhibits welcomes Ryan Welch and looks forward to his success in the Japanese market.
About Absolute Exhibits
Absolute Exhibits, established in 2000, rents and sells large custom exhibits at over 300 shows in the USA and in countries around the world. Absolute Exhibits is dedicated to providing distinctive marketing settings as well as pre-and-post show and event marketing and support services for our clients. At Absolute Exhibits every aspect of the exhibition project is handled using in-house resources and every question is answered in-house, as well. Absolute Exhibits is a true one-source exhibit house.