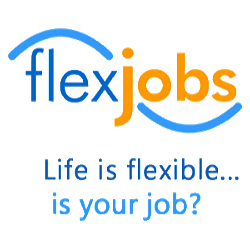 Boulder, CO (PRWEB) June 02, 2014
FlexJobs has identified the top universities that list jobs with some type of flexibility, including working from home, flexible scheduling, part-time hours, and freelance contracts. These traditional four-year schools posted the largest number of flexible jobs between April 2013 and April 2014, according to data analyzed from the FlexJobs database.
The top 20 universities with the most flexible job offerings are:
1. Grand Canyon University
2. Stanford University
3. Syracuse University
4. Johns Hopkins University
5. Columbia University
6. Harvard University
7. Cornell University
8. George Mason University
9. University of California, Berkeley
10. Northwestern University
11. University of Denver
12. University of Colorado at Boulder - CU Boulder
13. University of Maryland University College
14. University of Michigan - Ann Arbor
15. University of Washington
16. University of Arizona
17. New York University
18. University of Chicago
19. Marquette University
20. American University
"One of the most interesting parts about university hiring is that they hire for a wide range of careers – certainly teaching positions, but also research, marketing, web development, human resources, data entry, fundraising, and many others," said Sara Sutton Fell, CEO of FlexJobs. "While virtual classroom instruction is the most common flexible job option available at colleges and universities, these universities also offer flexible jobs with full-time or part-time schedules, work from home or on-campus options."
Some flexible positions listed on FlexJobs from the above universities include:

Admissions Representative -- Full-Time Telecommute Job
Clinical Research Assistant -- Part-Time Job
Global Engineering Programs Manager -- Part-Time Job
Outreach and Enrollment Coordinator -- Full-Time Temporary Job
Cybersecurity Policy, Graduate-Adjunct Faculty -- Part-Time Telecommute Job
Web Developer -- Part-Time Job
Science Writer -- Part-Time Telecommute Job
Research Nurse -- Part-Time Job
Virtual colleges also offer a wide range of flexible work options. The top three virtual universities in terms of flexible job opportunities include:
1. Kaplan and Walden University (tie)
2. Western Governors University
3. American Public University System – APUS
For more information on the Top Universities That Hire for Flexible Jobs, visit: http://www.flexjobs.com/blog/post/top-20-universities-that-hire-for-flexible-jobs
About FlexJobs
FlexJobs is the leading online service for professionals seeking telecommuting, flexible schedule, part-time, and freelance jobs. With job listings in over 50 career categories and opportunities ranging from entry-level to executive, freelance to full-time, FlexJobs offers job seekers a safe, easy, and efficient way to find professional and legitimate flexible job listings. Having helped over a half million people in their job searches, FlexJobs has been featured on CNN, the Wall Street Journal, Forbes, and Good Morning America, among hundreds of other trusted media outlets and is a proud partner in the 1 Million for Work Flexibility initiative.