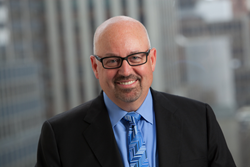 'FirstService Residential has the ability to lower an owner's operating expenses through various programs not offered by our competitors, such as our energy aggregation purchasing program,' according to Scaglion.
New York, NY (PRWEB) June 03, 2014
FirstService Residential, the premier property management company in the New York metropolitan area, announced that renowned industry veteran Robert Scaglion has joined the company as Executive Managing Director. Mr. Scaglion brings to this new position over 25 years of experience during which he earned the reputation as a noted authority on real estate sales, marketing and leasing.
As part of the FirstService Residential executive team, Mr. Scaglion is responsible for business development, pre-development consulting for new rental developments, re-positioning existing rental assets, as well as developing a marketing and leasing platform for rental properties.
"In New York City, 75% of residential housing is comprised of rentals," says Dan Wurtzel, President, FirstService Residential New York. "By committing the resources to Bob and his growing team, FirstService Residential will now be able to provide a full menu of services in marketing, leasing, and property management for the owners of rental properties."
"In today's competitive market, rental property owners want a one-stop, full service agency to handle all aspects of their operations," explains Scaglion. "FirstService Residential can provide that solution by offering a full range of services that includes the most modern, integrated service platforms for inventory control and financial reporting with a single focus on increasing the capital value of our client's assets."
Mr. Scaglion plans to leverage FirstService Residential's differentiating services – such as FS Project Management, FS Energy and Abigail Michaels Concierge – in order to effectively drive new business.
"FirstService Residential has the ability to lower an owner's operating expenses through various programs not offered by our competitors, such as our energy aggregation purchasing program," according to Scaglion. "We also have experienced professionals with successful track records who have the expertise to increase revenue. Through market awareness and technology, we can mold the rent roll and turnover periods to reduce vacancy loss and optimize net operating income."
Among the clients for which Mr. Scaglion has previously provided new development consulting services are UBS, JP Morgan, Forest City Ratner, Avalon Bay, Rose Associates, The Durst Organization, Albanese Development, Sidney Fetner Associates, LCOR, The Moinian Group, Manhattan Skyline, The Wytkoff Group and Greenfield Partners. These clients have benefitted his expertise in consulting with architects, designers and development teams; providing direction on layouts and unit mix, back of house functionality, amenity design and programming, and exterior and interior finishes; and establishing market position, projected rent rolls and marketing budgets for development and financial considerations.
As Senior Managing Director for Rose Associates, Mr. Scaglion previously was responsible for developing the largest third party leasing and marketing service for private owners, institutional investors and REITS in New York City. As head of new business development there, he created residential and development opportunities for sales, leasing and property management, and was also part of the team responsible for the planning and income projections for new developments.
As Director of Business Development for Citi Habitats, Mr. Scaglion was responsible for the creation of the company's on-site leasing and marketing department for which he secured dozens of exclusive leasing arrangements with New York City's top developers. During his tenure, Mr. Scaglion established Citi Habitats as the largest provider of on-site leasing services in New York City; was responsible for the sell out of the Silk Building, a residential and commercial condo conversion; and successfully converted 165 Duane Street Lofts in Tribeca and The Cristodora House in the East Village to rental properties.
About FirstService Residential
FirstService Residential is a subsidiary of FirstService Corporation, a global leader in the rapidly growing real estate services sector, one of the largest markets in the world. As a leading property management company in North America, FirstService Residential oversees more than 6,500 residential and commercial associations including 1.5 million residential units and over 50 million square feet of commercial space across 21 U.S. states and three provinces in Canada. The company has more than 12,000 employees driving local market expertise and manages in excess of $6 billion in annual budgets. For more information, visit http://www.fsresidential.com.