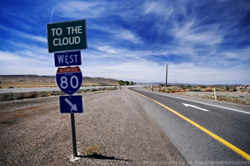 "Retained Services is like having experts 'in the cloud,'" said John Rhodes, CTO.
Austin, TX (PRWEB) May 30, 2014
Following on the strong response to the initial CA Plex and CA 2E Support Service Plan, CM First announced additional 3rd party application support for customers covered under the plan. All CM First solutions such as CM WebClient and CM MatchPoint are now eligible, as well as CA Plex, CA 2E, PTC Implementer, Worksoft Certify, Sencha, Kofax, and others.
This comprehensive Retained Plan works for all client locations worldwide, and covers operational guidance, software development, version uplift consulting, platform migration, performance tuning, capacity planning, and even informal staff training.
Simply contact the CM First Group 24x7 customer hotline at +1 (512) 623-7586 or online at: http://support.cmfirsttech.com.
Large files can be securely uploaded via a web link. The customer will be contacted according to the SLA chosen, and consultant(s) and resources to address the issue will be assigned to the problem. Customers can check on the online status of a request at any time.
The Plan offers three Tiers of participation at levels of $900, $1,200 and $2,000 per month.
There is a discount of two free months offered with an Annual Retained Service Plan; pay for 10 months and receive 12 months of coverage. Minimum participation is for six months, auto-renewable.
Once enrolled, customers receive a buy-down of the CM First Professional Services Hourly Rates. For details, please visit: http://www.cmfirstgroup.com/wp-content/uploads/2013/11/Technical-Support-Service-Plan2-v2.pdf
"Our existing Retained Support Customers want the flexibility of the retained program coupled with the advantage of having the most appropriate CM First resources working on corporate software priorities," said Mark O'Brien, head of Business Development.
Hartman and Hartman, general contractors on heavy industrial projects, such as the Marcellus Shale, value the Retained Plan services offering. Initially interested primarily in productivity enhancements, the company now values the ongoing relationship to help modernize the operation. See the following success story: http://www.cmfirstgroup.com/wp-content/uploads/2014/02/HartmanHartman-Success-Story2.pdf
The Retained Service plan reduces overall costs and offers direct benefits for many customer organizations with a variety of different issues, including those with staffing limitations and companies lacking in-house expertise for certain roles. Retained Services are also valuable when desiring to optimize software or simply to better leverage existing investments. This offering can pair support engineers who will work with the existing staff or supplement functions the company lacks.
"Retained Services is like having experts 'in the cloud,'" said John Rhodes, CTO. "When additional staff is needed, or specific skills required to supplement in-house resources, this on-demand offering can ensure success of critical projects."
About CM First
CM First is a global software and services company with focus on application modernization, custom development of enterprise applications that support high-performing, and agile development teams in three key areas: Application Modernization for IBM Environments, Custom Application Development Architected and Agile, Tools and Technology for Future Development.