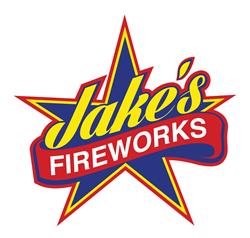 I am excited for the world to see what we have worked towards over the years.
Pittsburg, Kans. (PRWEB) May 30, 2014
Jake's Fireworks, leader in artillery shell fireworks and consumer pyrotechnics, announce the launch of a newly revamped website. The redesign offers quick and easy access to fireworks product catalogs, new product information, videos, social media connections and features that offer a more comprehensive understanding of the Jake's Fireworks contribution to pyrotechnics, product development, community fundraising and high quality fireworks.
The new website features a revamped logo, uncluttered design, improved functionality, and enhanced rich content focused on the company's mission to provide the public with the highest quality World-Class brand fireworks such as the Excalibur artillery shell, the number one selling artillery shell firework of all time.
"I am excited for the world to see what we have worked towards over the years," Jason Marietta, family member and owner of Jake's Fireworks mentions, 2014 will be a milestone year for us at Jake's as we launch new products and continue to connect with our customers via social media. Last year, Jake's Fireworks ramped up a vigorous social media campaign last year to better understand the consumer. "We value the voice of our customer base, and we eagerly expect better serving them by utilizing technology such as Facebook, Twitter and YouTube."
Jake's Fireworks and World-Class brand fireworks prominently feature Folds of Honor Foundation as part of the redesign to help bring awareness to families that have lost someone in battle. "We will continue to work with Folds of Honor to help their cause and help military families in need," Jason Marietta mentions. "We of course will also continue to promote Folds of Honor across all our social media networks."
The new website went live on April 4, 2014, and can be found at the same web address: http://www.jakesfireworks.com/ with exact location information and store locator updated in coming weeks.
Jake's Fireworks new website will be updated regularly with news of products, wholesale and dealer information, events, and fundraising and store locator. Visitors are encouraged to explore the website and sign up for VIP club to receive direct emails from the company at: http://www.jakesfireworks.com/vip-club/.
Website and re-brand were both handled by digital media agency Noble Mouse.
###
About Jake's Fireworks
Jake's Fireworks relocated July 1st, 2013 to its new world headquarters to the Pittsburg Industrial Park. The new 500,000 square foot, state-of-the-art facility allows Jake's to carry more inventories and have a central distribution point to serve its many outlets across the United States. One of Jake's proprietary fireworks is Excalibur, the #1 selling artillery shell firework of all time.
Media Contact
Karl Hirsch
714-348-0145