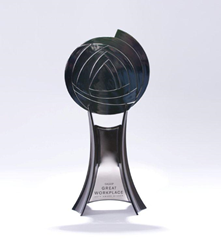 We are proud to be part of the 70,000 Adventist Health System employees that shares a commitment to provide health and healing with skill and compassion every day.
(PRWEB) May 29, 2014
Adventist Health System's employees, which includes 600 employees at Florida Hospital Carrollwood are being recognized for performing as one of the most productive and engaged workforces in the world. his is the fourth year in a row that Adventist Health System, and all of the hospital campuses including Florida Hospital Carrollwood, has received the Gallup Great Workplace Award.
"We are so honored to be a part of this award. We recognize that highly engaged employees provide our patients with extraordinary care and improved clinical outcomes. We are proud to be part of the 70,000 Adventist Health System employees that share a commitment to provide health and healing with skill and compassion every day," said Joe Johnson, President & CEO at Florida Hospital Carrollwood. The Gallup Great Workplace Award is based on rigorous workplace research. A panel of workplace experts assesses each applicant based on their 2013 employee engagement results and their application portfolio. Applicant's results are compared across a workplace research database composed of millions of work teams in more than 100 countries. This year, AHS is one of 36 organizations chosen to receive the award.
This year's award was presented at a summit at Gallup's main campus in Omaha, Nebraska, May 13-15, 2014. During the summit, Great Workplace Award winners, including Adventist Health System, presented the best practices they applied to their workplace and the improved business results they achieved through building an engaged workforce.
About Florida Hospital Carrollwood
Florida Hospital Carrollwood is a member of the Adventist Health System. The facility is a 120-bed community hospital specializing in Spine and Orthopedic Surgery, General Surgery, Cardiac Services, Neurological Services, General Medicine, Wound Healing, ENT, Diabetes Management, Metabolic & Bariatric Weight Loss Surgery, as well as other services that provide for a mission of healing the mind, body and spirit. Florida Hospital Carrollwood's world-renowned Spine Surgeons perform specialized procedures not available elsewhere in the world. Additionally, the facility is the only hospital in the eight-county Tampa Bay area to utilize the Mazor Renaissance™ Spine Robot. The Radiation Department provides the only nuclear camera with low dose in the state of Florida and utilizes the first KineGraph VMA™ available in the world for Spine. Florida Hospital Carrollwood is also a HIMSS Level 7-designated hospital, the first in Hillsborough County and one of only 2 percent in the United States. For more information, please visit http://www.fhcarrollwood.org
About Adventist Health System
Adventist Health System is a faith-based health care organization headquartered in Altamonte Springs, Florida. A national leader in quality, safety and patient satisfaction, Adventist Health System's nearly 70,000 employees maintain a tradition of whole-person health by caring for the physical, emotional and spiritual needs of every patient. With 45 hospital campuses and nearly 8,300 licensed beds in ten states, Adventist Health System facilities incorporate the latest technological advancements and clinical research to serve more than 4.5 million patients annually. The full continuum of integrated care also includes urgent care centers, home health and hospice agencies, and skilled nursing facilities. Each Adventist Health System facility operates independently in delivering care and services to best meet the needs of the local communities they serve. While each entity is unique, all remain united in one mission of Extending the Health Ministry of Christ.
About Gallup
Combining more than 75 years of experience with its global reach, Gallup delivers forward-thinking research, analytics, and advice to help leaders solve their most pressing problems. Gallup knows more about the attitudes and behaviors of the world's constituents, employees, and customers than any other organization. Gallup's 2,000 professionals deliver services at client organizations, through the Web, and in nearly 40 offices around the world.