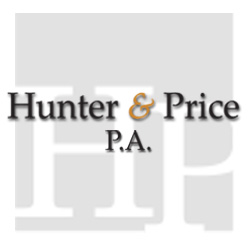 Kenansville, NC (PRWEB) May 29, 2014
The AV® Preeminent™ peer review rating is a prestigious award that is only given to attorneys who have achieved the very highest ethical standards & legal ability. Martindale-Hubbell, an organization devoted to providing reliable information about law firms for potential clients in the U.S., uses extensive reviews and objective feedback from other lawyers to calculate scores.
To be given even the lowest rating, a lawyer must achieve a "Very High" score for ethics, which considers professional conduct, diligence, and reliability. Once a lawyer is given a "Very High" score for ethical standards, he or she is then given a score from 1-5 on their legal ability. This score is calculated based on these factors:

Experience
Communication
Knowledge
Judgment
Analytical Capabilities
An attorney may be Rated (1-2.9), showing that they have met the vigorous ethical standard, BV Distinguished® (3.0-4.4), an outstanding accomplishment for attorneys who have some experience in their field, and AV Preeminent® (4.5-5.0), which is limited to attorneys who meet the highest possible level of professional excellence.
Justin B. Hunter has met this standard, having been described by his peers as "a true advocate" and "excellent attorney". His goal is to provide the best possible level of service in a wide variety of practice areas, including criminal/DWI defense and personal injury. To learn more about Justin B. Hunter, Attorney at Law, please visit his website: http://www.hunterandprice.com/.